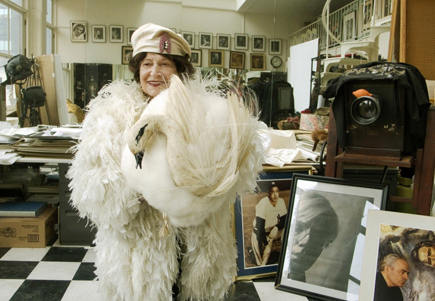 "In Darkness," the Academy Award-nominated film about Polish Jews hiding during Nazi occupation, and "Lost Bohemia," a documentary about artists who lived in Carnegie Hall studios, open today at the Ross. The director and producer of "Lost Bohemia" will present a movie talk at 7:30 p.m., April 13.

For more than 100 years, some of the most significant 20th century artists and performers have lived and worked in the 165 landmark studios atop Carnegie Hall. In 2001, the Carnegie Hall Corporation began to systematically evict the artists — some in residence for more than 40 years — and convert the studios into office space.

Alarmed by the situation, photographer Josef Astor, a 20-plus year Carnegie Hall studio resident, began to film his fellow performers. The first-time director filmed several hundred hours of tenants as they fought to preserve the studios for future generations. "Lost Bohemia" is Astor's intimate portrait of that process. Vintage film, photographs, television footage, materials from the artists' private collections and music complete the documentary.

Astor and producer Jody Shields will attend the 7:30 p.m., April 13 screening of "Lost Bohemia." The duo will introduce the film and participate in a question and answer session following the screening. Shields is originally from Lincoln and is a UNL alumna.

From director Agnieszka Holland, "In Darkness" is based on a true story. Leopold Socha, a sewer worker and petty thief in Lvov, a Nazi occupied city in Poland, encounters a group of Jews trying to escape the liquidation of the ghetto. He hides them for money in the labyrinth of the town's sewers. What starts out as a straightforward and cynical business arrangement turns into an unlikely alliance between Socha and the Jews.

The film is also a story of survival as the Jewish men, women and children try to outwit certain death during 14 months of ever increasing and intense danger.

"In Darkness" was nominated for an Academy Award for Best Foreign Language Film.

"In Darkness" (rated R) and "Lost Bohemia" (not rated) both show through April 19.

For more information go to http://www.theross.org or call 402-472-5353.