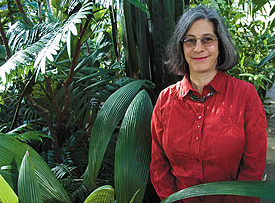 The School of Biological Sciences seminar series continues with a 3:30 p.m., April 19 lecture by Robin Chazdon of the University of Connecticut. The talk, which is free and open to the public, is in Hamilton Hall, room 112.

Chazdon's talk is titled "From Pastures to Forests: Successional Dynamics of Tropical Rain Forests." She will discuss trends in community assembly of seedlings and trees during succession in relation to functional groups and phylogenetic relatedness.

The lecture is hosted by Sabrina Russo.