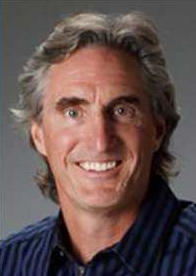 Philanthropist Doug Burgum will discuss the pursuit of successful entrepreneurship and innovation in an April 20 session organized by the Jeffrey S. Raikes School of Computer Science and Management.

Burgum's presentation, "Courageous Curiosity: Transcending Conventional Wisdom," is at 1 p.m. He will also attend a 2 p.m. reception to interact with students and the Raikes School Corporate Advisory Board. Both events are at the Kauffman Center.

Burgum, entrepreneur and philanthropist, has served as an investor and board member of SuccessFactors, a cloud-based leader in business execution software, since October 2007 and as board chair since June 2010. SAP acquired SuccessFactors in February 2012 for $3.4 billion. Since January 2011, Burgum has served as interim CEO of Intelligent InSites, a leading provider of enterprise real-time location systems software.

He is a graduate of North Dakota State University and Stanford University Graduate School of Business.

Burgum's philanthropic efforts focus on youth, education, the arts, and healthcare.

The event is free, but a reservation is required. RSVP to raikesschool@unl.edu by April 20. Guests are welcome, but include names in the RSVP.