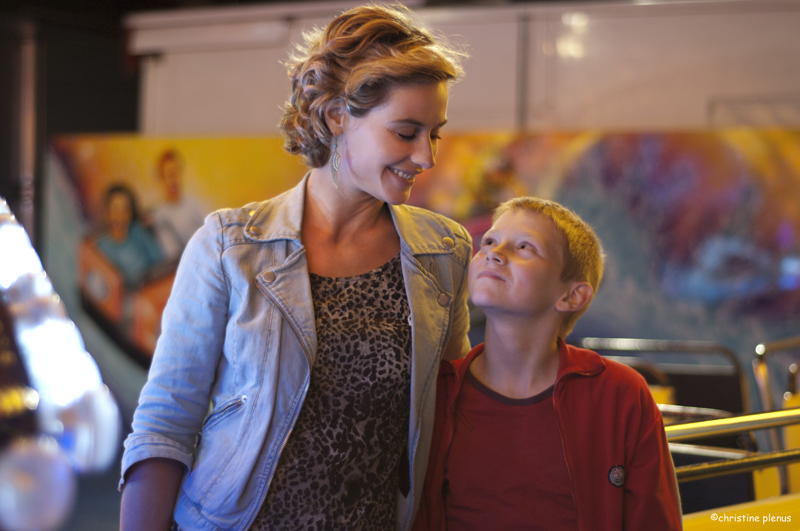 Opening today at the Ross: "The Kid With A Bike," the Grand Jury Prize winner at this year's Cannes Film Festival; and "The Salt of Life," a warm and witty look at the life of a middle-aged Italian retiree. Both play through April 26.

"The Kid with a Bike" and "The Salt of Life" are both unrated.

Winner of the Grand Jury Prize at this year's Cannes Film Festival, "The Kid with a Bike," the deeply moving new film by the Dardenne brothers delves into the emotional life of troubled 11-year-old Cyril (newcomer Thomas Doret). When his father (Jeremie Renier) abandons him, Cyril obsessively tries to find his bicycle-after all, his father must have cared about him enough not to sell that off, he reasons. Almost by accident, he becomes the ward of a kind hairdresser (Cecile de France), a woman who seems surprised to find herself so determined to help him.

With his wild, unpredictable behavior and his disastrous search for father figures, Cyril risks losing her - though she refuses to give up without a fight. Full of heartbreaking betrayals and unexpected grace, the film is about a child, abandoned to the elements, learning to become good.

In his warm and witty follow-up to the 2010 sleeper hit "Mid-August Lunch," writer-director-actor Gianni Di Gregorio has created another sparkling comedy—this time with a dash of the bittersweet. In "The Salt of Life" (Gianni e le donne), Gianni plays a middle-aged retiree who has become invisible to all distaff Romans, regardless of age or relation. He contends with an aristocratic, spendthrift mother (again played by "Lunch's" great nonagenarian Valeria de Franciscis); a wife who is more patronizing friend than romantic partner; a daughter (played by Di Gregorio's daughter Teresa) with a slacker boyfriend whom Gianni unwillingly befriends; and a wild young neighbor who sees him merely as her dog walker.

Watching his "codger" friends snare beautiful younger women on the sun-kissed cobblestones of Trastevere, Gianni tries his polite, utterly gracious best to generate some kind of extracurricular love life — with both hilarious and poignant results.

For ticket prices and times visit The Ross' website.
More details at: http://theross.org/