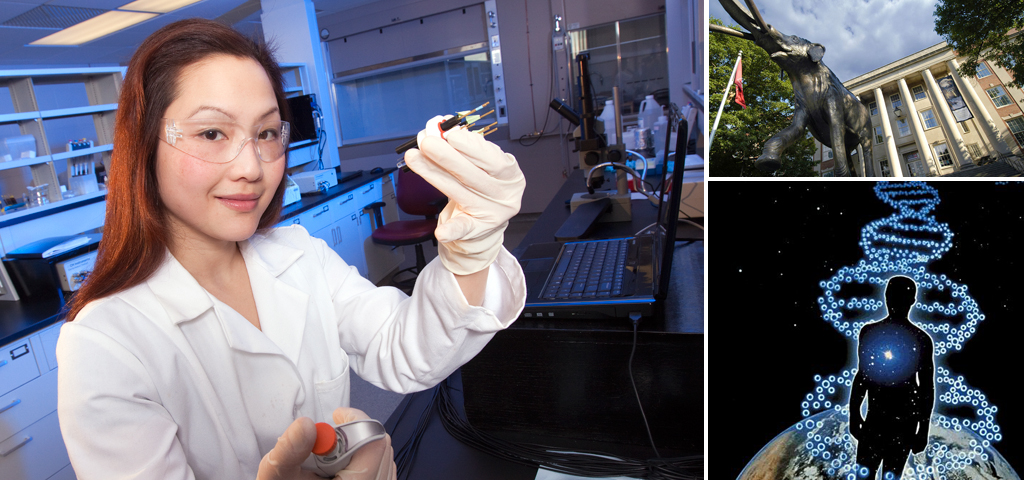 The University of Nebraska State Museum's next Sunday with a Scientist program for children and families will explore DNA, the blueprint for life on Earth. The program is 1:30 to 4:30 p.m. June 17 at Morrill Hall.

"DNA: The Molecule of Life" will be led by Rebecca Lai, assistant professor of chemistry. Lai, along with graduate students from the department and support from the Nebraska Center for Materials and Nanoscience, will help visitors better understand the history, structure, and importance of DNA through visuals and hands-on activities.

Lai's research focuses on the development of electrochemical biosensors, including sensors for detection of DNA. Electrochemical sensing has the potential for many important applications, from detecting cancer to explosives.

Sunday with a Scientist is a series of presentations that highlight the work of researchers from the museum and other UNL units, while educating children and families on a variety of topics related to science and natural history. Presenters share scientific information in a fun and informal way through demonstrations, activities, or by conducting their science on site. Sunday with a Scientist programs are the third Sunday of each month.

Upcoming Sunday with a Scientist topics: July 15 — Fruit Biology; Sept. 16 —Biofuels; Oct. 21 — Ogallala Aquifer; Nov. 18 — Birds; Dec. 16 — Platte River Time Lapse Project. No event is planned for August.

For more information on the Sunday with a Scientist program, go to http://www.museum.unl.edu.

Admission to the museum is free (with a valid NCard) for UNL faculty, staff, students and immediate family members.