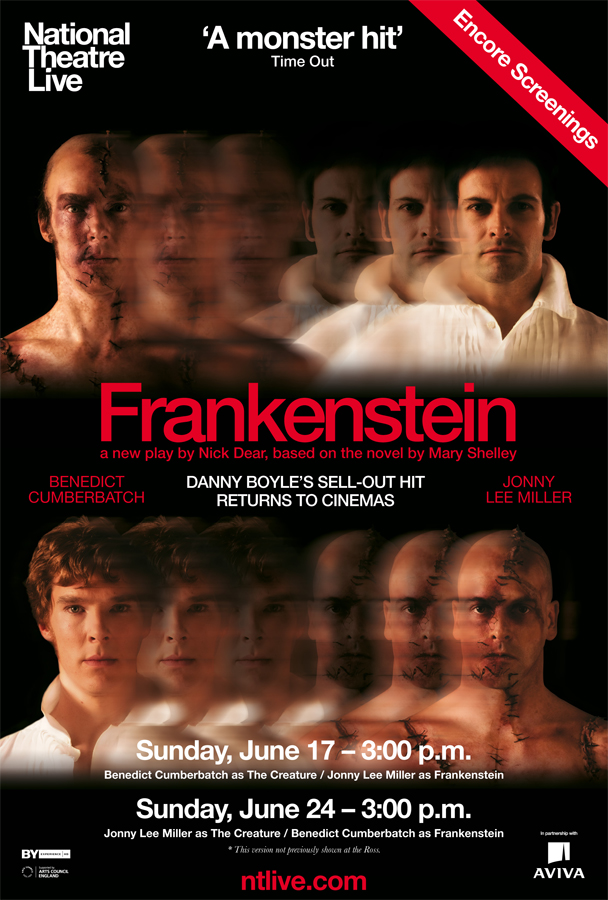 The Mary Riepma Ross Media Arts Center will host encore screenings of the National Theatre's smash hit "Frankenstein" at 3 p.m. June 17 and 24. Directed by Academy Award winner Danny Boyle, the production stars Benedict Cumberbatch and Jonny Lee Miller, who alternate the roles of the creature and Victor Frankenstein.

"Frankenstein" is a new play by Nick Dear and based on the novel by Mary Shelley.

The June 24 screening features Miller as the Creature and Cumberbatch as Frankenstein. This combination has not previously shown at the Ross.

Boyle returns to theater productions after winning the Academy Award for best director for the film "Slumdog Millionaire."

For more information on the showing of "Frankenstein" at the Ross, go to http://www.theross.org or call 402-472-5353. Tickets are available online and at the Ross box office.