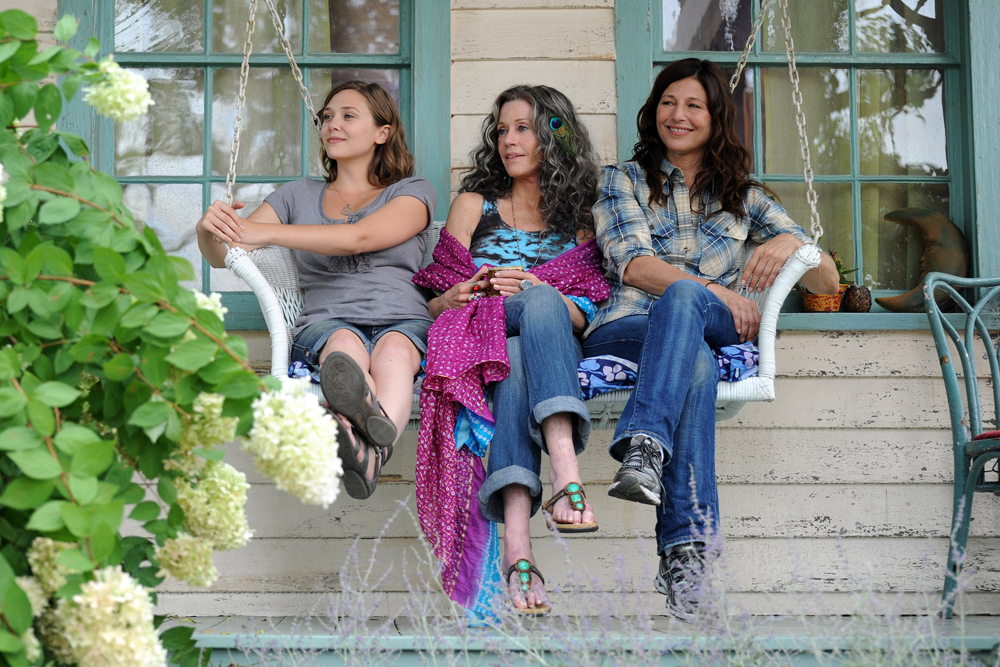 "Peace, Love, and Understanding" starring Jane Fonda as a hippie grandmother reconnecting with her daughter and grandchildren, and "Boy" the comic tale of a young boy growing up in New Zealand in 1984, open today at the Mary Riepma Ross Media Arts Center.

"Peace, Love and Misunderstanding" is rated R and plays through June 28. "Boy" is not rated and plays through June 21.

Directed by two-time Academy Award-nominated director Bruce Beresford, "Peace, Love and Misunderstanding" is a heart-felt comedy that features Catherine Keener as "Diane," an uptight Manhattan lawyer. To her, crazy means driving her teenage son Jake (Nat Wolff) and daughter (Elizabeth Olsen) to Woodstock to visit Grace, their grandmother (Fonda).

The crazy part is that the kids have never met Grace. And, Diane has not spoken to her mother in 20 years.

Grace is the epitome of the term "hippie:" staging protests and hootenannies in the town square; smoking (and selling) a lot of marijuana; and howling at the moon once a month with her goddess-worshipping friends.

What is meant to be a weekend getaway turns into a summer adventure of romance, music, family secrets and self-discovery.

"Boy" is set in 1984 on the rural east coast of New Zealand as the Michael Jackson song "Thriller" is changing kids' lives.

Boy is a dreamer who loves Jackson. He lives with his brother Rocky, a tribe of deserted cousins and his Nan. Boy's other hero, his father Alamein, is the subject of a series of fantasies, imagining him as a deep-sea diver, war hero and a close relation of Jackson.

In reality, Boy's father is imprisoned for robbery.

When Alamein returns home after seven years away, Boy is forced to confront the man he thought he remembered, find his own potential, and learn to get along without the hero he had been hoping for.

For more information, including show times, go to http://www.theross.org or call 402-472-5353.