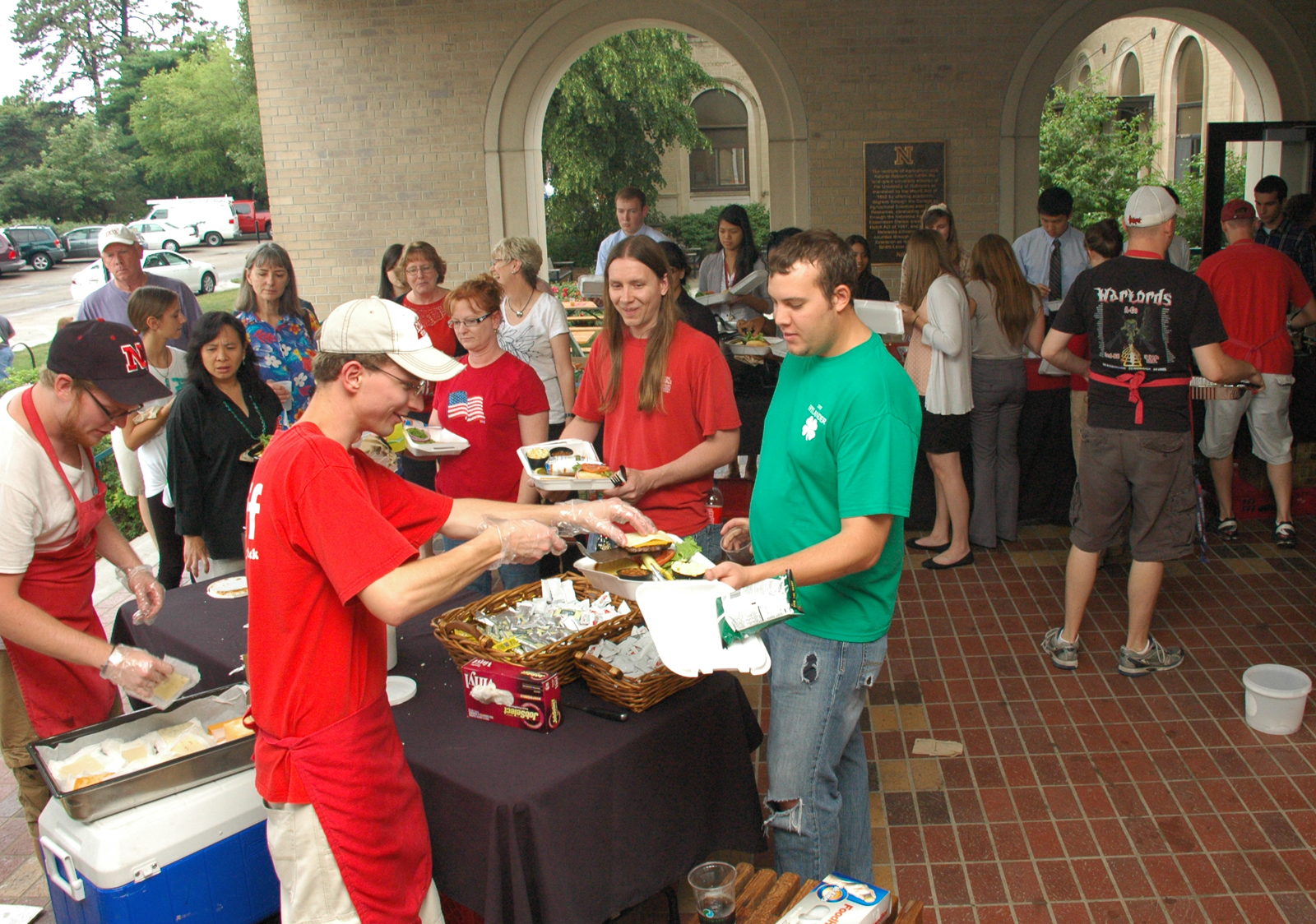 The UNL Dairy Store will hold a P.O. Pears burger cookout today from 11:30 a.m. to 1 p.m. on the green space outside the Food Industry Complex. The event will feature a performance by Tupelo Springfield, a band created by UNL English faculty.

The band will perform while former P.O. Pears cooks grill signature burgers from the now defunct but popular downtown Lincoln establishment.

Half-pound burgers are available with a variety of Dairy Store cheese for $6.99. The cost includes a trip through a buffet line with potato chips, baked beans, macaroni salad, pickle spears and burger condiments.

Signature burgers are $7.49 and include: the bacon burger, with cheese; the Jiffy burger, complete with peanut butter and bacon; the Rhythm and Blues burger, topped with bacon and bleu cheese; or the 25th Anniversary Burger, featuring cream cheese between two slices of Dairy Store cheese.

Stop in at the Dairy Store any time during store hours to pre-purchase a lunch.

Other P.O. Pears cookout dates are July 13, Aug. 3, Aug. 17 and Sept. 7.

Four faculty members of the Department of English make up Tupelo Springfield. They are Steve Buhler, guitar and vocals; John Schulze, guitar, keyboards, and vocals; Kelly Stage, drums and percussion; and Jack Vespa, bass, guitar, and vocals.
The band plays hard-edged Americana originals and covers.

Tupelo Springfield will be joined by vocalist Kwakiutl Lynn Dreher, also a UNL English faculty member.
More details at: http://go.unl.edu/bkn