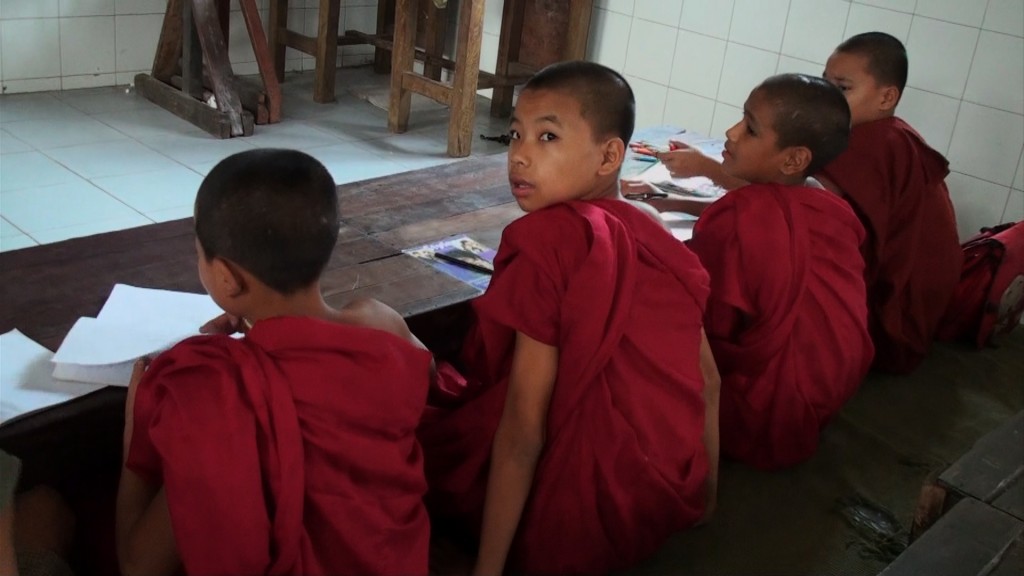 "They Call It Myanmar: Lifting the Curtain," a rare look at the second most isolated country on the planet, opens June 29 at the Mary Riepma Ross Media Arts Center. Also continuing to show is "Hysteria," a mischievous period romance about the creation of the first electromechanical vibrator

"Hysteria" is rated R, "They Call It Myanmar" is not rated. Both films play through July 5.

Shot clandestinely over a 2-year period by best-selling novelist and filmmaker, Robert H. Lieberman, "They Call It Myanmar" provides a rare look at the second-most isolated country on the planet. It "lifts the curtain" to expose the everyday life in a country that has been held in the iron grip of a brutal military regime for 48 years.

This unique feature length documentary was culled from more than 120 hours of interviews and striking images. Interviews and interactions with more than 100 people throughout Burma, including an interview with the recently released Aung San Suu Kyi, are interwoven with spectacular footage of this little seen nation and its people.

"Hysteria" is set in the 1880s as a flurry of newfangled gadgets and inventions began changing the world. The film follows the historic creation of the best-selling domestic appliance that dared not announce its true purpose — the electrical vibrator.

The cast is led by Academy Award-nominee Maggie Gyllenhall and leading man Hugh Dancy.

For more information, including show times, go to http://www.theross.org or call 402-472-5353.