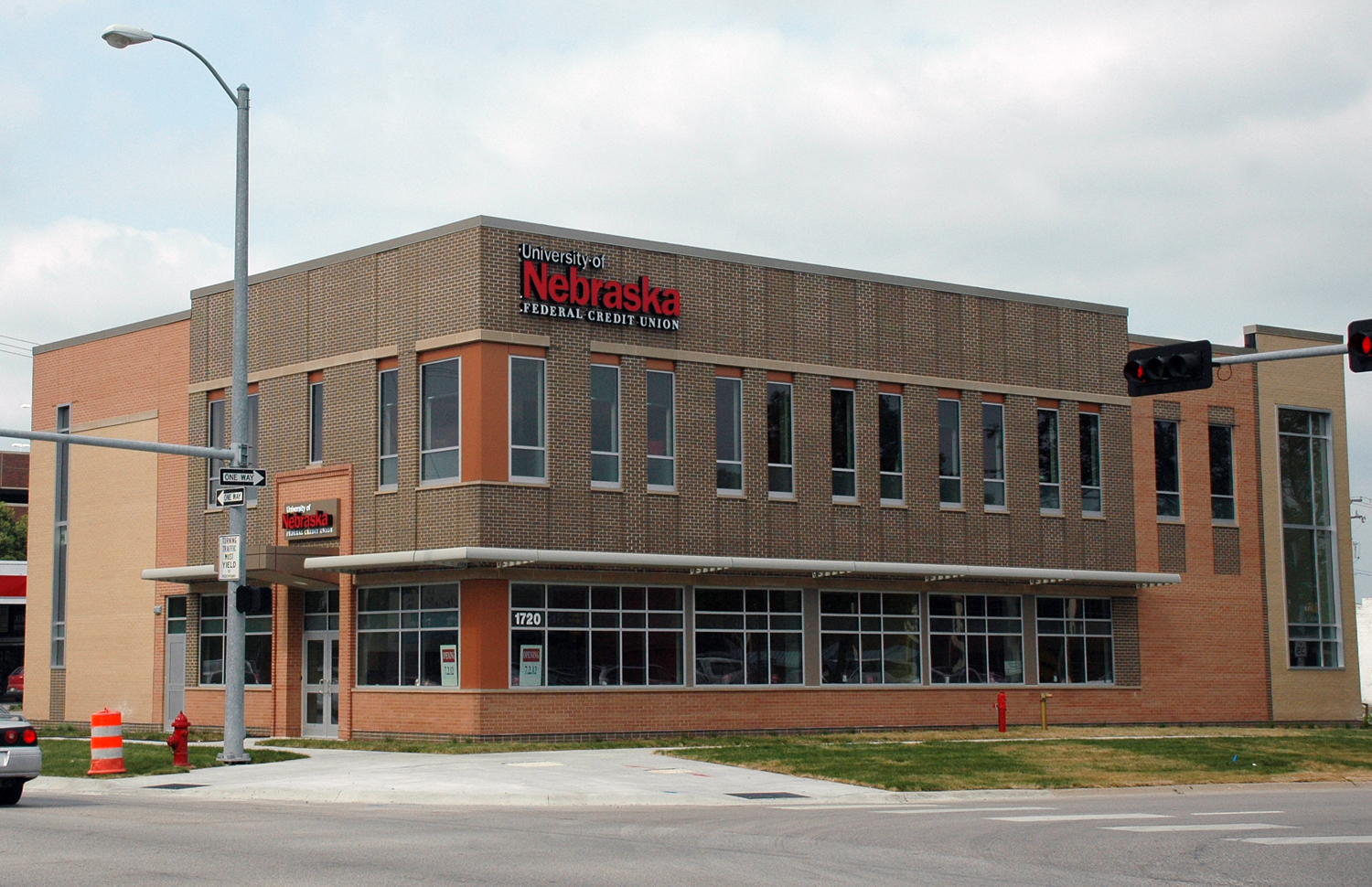 The University of Nebraska Federal Credit Union is preparing to celebrate the grand opening of its new Main Branch Building.

Located at 1720 P St., the new building opens July 2. A weeklong grand opening celebration is July 23-27 during regular business hours.

"We cannot wait to show off the new building and how it is designed to better serve the financial needs of current and future members," said Bob Torell, NUFCU president. "The facility offers improved functionality, better accessibility and energy efficiency.

"This is an exciting time in the nearly 75-year history of the credit union."

The facility is the first office designed and built specifically for credit union use. It replaces the 1630 Q St. site, which has been acquired by the Newman Center/St. Thomas Aquinas Catholic Church.

The new facility includes an expanded lobby area, more parking, a safe deposit box vault, meeting rooms, drive through service, and room for future expansion.

Sustainability and energy efficiency were also key components in the design. The "green" initiatives incorporated include a geothermal system for heating and cooling, sensors that turn lights on and off depending on activity in a room/office, and a shower space and bike racks to encourage employees to commute via bicycle.

A wellness room is also available for employees.

The push for a new building started when representatives of the Newman Center approached the credit union to discuss possible relocation. The Newman Center has outgrown its current facility west of the credit union's 1630 Q St. location and was looking to expand and build a new fraternity house.

Torell said finding a new location that was close to UNL's City Campus was the key factor in moving the new building forward.

"If we were unable to find a location close to campus, this new Credit Union building would not have happened," said Torell. "This change is truly a win-win for the credit union and the Newman Center."

During the grand opening celebration, the credit union will offer refreshments and door prizes. Hours are 8:30 a.m. to 5:30 p.m. during the weeklong celebration.

For more information, go to http://www.nufcu.org or call 402-472-2087.