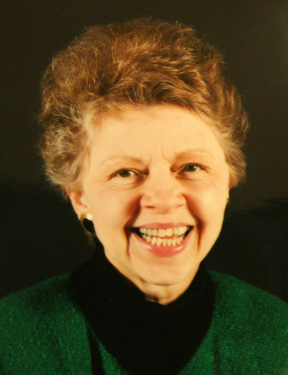 A retirement reception for Judith Yeck is 3 to 5 p.m., Jan. 6 in the Nebraska Union Heritage Room. The reception is free and open to the public.

Yeck is a staff assistant in the College of Journalism and Mass Communications. She has worked at UNL for 36 years.

As staff and faculty members have come and gone and generations of students have graduated, Yeck's presence in the journalism college has been a constant. She has witnessed monumental milestones for the college - from new deans to shifts in technology. She was an employee when the NU Board of Regents moved the journalism school to independent status and when Neal Copple was named the first dean. She experienced the transition of the School of Journalism to a college in 1985. Will Norton became the second dean in 1990 and the college moved to Harold and Marian Andersen Hall in 2001. In 2010, Yeck helped welcome the third dean, Gary Kebbel.

She said her favorite part of the job has been working with students and professors.

"We will all miss her cheerful presence and constant desire to help," said Kebbel.

Kebbel has extended an invitation to Yeck to volunteer with the college.

In 1989, Yeck was honored by the NU Regents with a certificate for "meritorious service and dedication to improving the quality of the university." In 2003, she was awarded the Floyd S. Oldt Silver Pen Award from the University of Nebraska Office Professionals Association.

"While we will miss the woman who has become the friendly face of the J School, we believe she deserves to relax a bit and do exactly what she wants to do. We wish her well," said Charlyne Berens, associate dean.

The college is accepting well wishes for Yeck. Faculty, staff and students can send messages via e-mail to cojmc@unl.edu.
More details at: http://go.unl.edu/7va