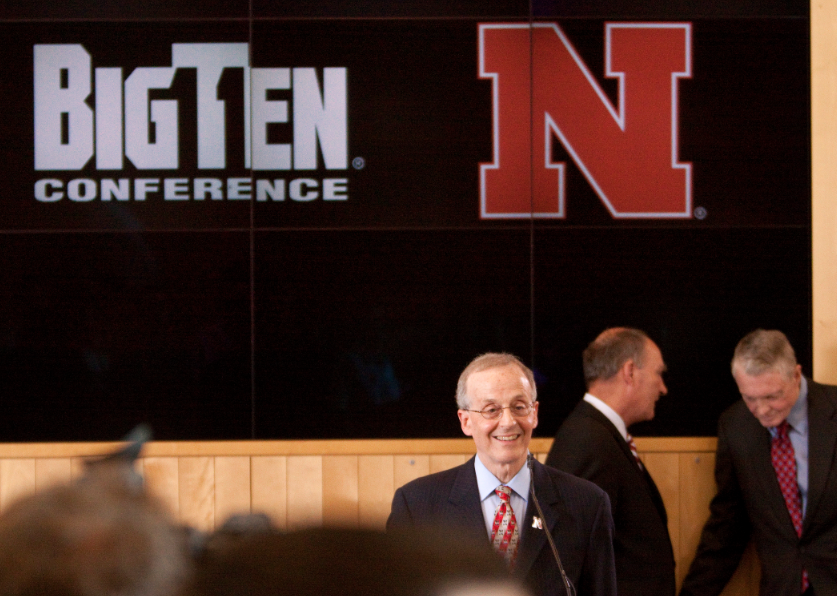 UNL Chancellor Harvey Perlman was noted for "Scoring Points for UNL" in a front-page story in the Omaha World-Herald Dec. 26. Perlman is the World-Herald's 2010 Midlander of the Year.

The story by reporter Henry Cordes documents the increase in research funding, rise in national quality rankings, and increases in six-year graduation rates and students with top ACT scores during the past 10 years under Perlman's watch. But the story points to UNL's transition from the Big 12 to the Big Ten as Perlman's "biggest legacy." Sources for the story included former chancellor Graham Spanier, NU president J.B. Milliken, faculty, business leaders and athletic boosters.

Read the story at http://omaha.com/article/20101226/NEWS01/712269919; and an accompanying editorial at http://omaha.com/article/20110101/NEWS0802/701019949 .

More details at: http://go.unl.edu/ew0