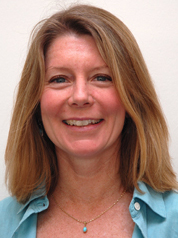 Valery Forbes, the new director of UNL's School of Biological Sciences, will lead a water seminar at 3:30 to 4:30 p.m., Jan. 19 in the Hardin Hall auditorium.

The lecture, "Assessing Risks of Toxic Chemicals to Aquatic Ecosystems - Challenges and Opportunities," is free and open to the public.

Forbes was appointed director of biological sciences in September. She took over the new post in January.

She previously worked at Roskilde University in Denmark in a dual role as dean of natural sciences and head of the Department of Environmental, Social and Spatial Change. Forbes completed her education at State University of New York, earning a doctorate in coastal oceanography and a master's degree in marine environmental science.