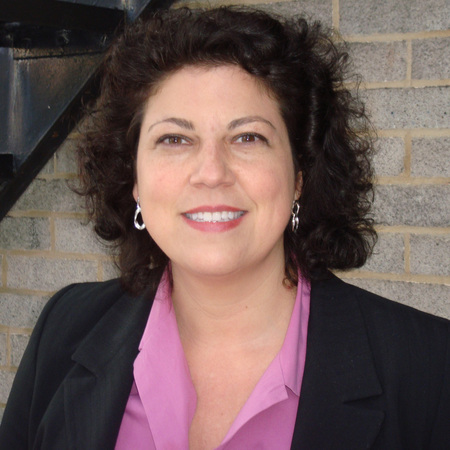 Erleen Hatfield will give the first lecture of the College of Architecture's Hyde Lecture Series, 4:30 p.m. Sept. 7 in the Mary Riepma Ross Media Arts Center.

Hatfield, PE, AIA, LEED AP is a partner of Buro Happold, a global multi-disciplinary engineering consulting firm and is based in New York. Hatfield will lecture on recent projects including the Lincoln Arena in the Haymarket.

Hatfield sits on numerous national industry committees including the American Society of Civil Engineers, Committee on the Design of Steel Buildings, the Advisory Board of the Pankow Foundation - a non-profit organization that funds innovation in the A/E/C industry and on the executive board of the Applied Technology Council. In New York, she is the co-chair of the American Institute of Architects New York City Technology Committee and a past director of the Structural Engineers Association of New York.

In addition, she teaches graduate architecture classes at Yale University and gives regular lectures at Pratt University. She is a registered professional engineer and architect in the state of New York. Some of her notable projects include the World Trade Center Memorial Museum, PNC Bank Tower a 40-story tower planned to be the most sustainable building in the world, the School of Management at Yale University, the 6 million square feet Abu Dhabi Media Zone and the Lincoln Arena, a new 18,000-seat arena for the University of Nebraska basketball teams.

Following the lecture, the College of Architecture will present an exhibition "GamePlan Architecture," opening with a First Friday reception from 5 to 7 p.m. in the College of Architecture, Room 202, Architecture Hall.

This exhibition will provide an up-to-date look at the new Pinnacle Bank Arena and Memorial Stadium's East Stadium expansion. Both the lecture and exhibition are free and open to the public.

The Hyde Speakers and Exhibitions series was established in 1979 in recognition of A. Leicester Hyde, AIA. Hyde graduated from the University of Nebraska in architectural engineering in 1925 and Columbia University in 1928 and served as a charter member of the College's professional advisory council. This program exposes architecture, interior design, landscape architecture and planning students as well as the local community to nationally and internationally known professionals in the respective and related disciplines, http://hyde.unl.edu/.

In addition, the Hyde Chair of Excellence was established in 1986 to attract renowned scholars and practitioners to spend a semester in residence at UNL, teaching, working, and exchanging ideas.

This year's Hyde of Excellence is Daniel Fagerberg of Stockholm, Sweden. Fagerberg will also give a public lecture as part of the Hyde series on Feb. 8, 2013.

More details at: http://go.unl.edu/hj2