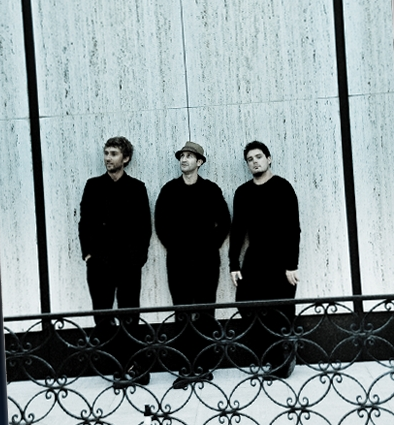 Bringing a mix of Samba, Flamenco and Latin jazz, the band Otro Mundo will play the second Jazz in June concert on June 8.

Now in its 19th season, the Jazz in June series offers Tuesday evening jazz performances in the great outdoors on the plaza west of the Sheldon Museum of Art. The concerts begin at 7 p.m. and draw thousands to campus.

Otro Mundo's distinctive music features Dusty Brough (guitar), Kevin Freeby (bass), Steve Haney (percussion), Rebecca Kleinmann (flute and vocals) and Julien Cantelm (drums). Based in southern California, the trio played President Baracl Obama's first state dinner at the White House and toured across Europe and the United States. The band released its first CD, "Otro Mundo," in February with 11 diverse tracks.

The members of Otro Mundo play regularly together and as sidemen with musicians including Stevie Wonder, Jesse Cook, Jason Mraz, The Gypsy Kings, Karl Denson, The Brand New Heavies and Marc Antoine.

For more information, go to http://www.otromundomusic.com.

Other performances in the 19th season of Jazz in June are: June 15 - Angela Hagenbach; June 22 - Jeff Newell's New-Trad Octet; and June 29 - The Jerry Hahn Band.

Concertgoers are encouraged to bring blankets or lawn chairs. Jazz in June performances are free and open to the public, however, concertgoers are asked to make a minimum donation of $10 per family to continue the series.

To ensure the safety of all concerned, pets will no longer be allowed at concerts. Service animals are allowed.

Before each concert visitors are invited to take a tour of the gardens on the UNL campus. The free tours start at 6 p.m. on the east side of Sheldon.

The Sheldon will also offer Super Sleuth hunts in and around the museum for kids. And the Jazz in June Market will return, offering food and shopping to concertgoers. The market opens at 5 p.m. on 12th and R streets.

For more information, go to http://www.jazzinjune.com.
More details at: www.jazzinjune.com