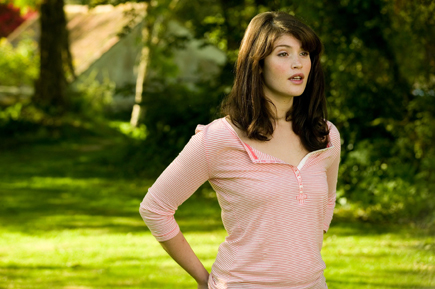 Stephen Frears' contemporary comedy of manners, "Tammy Drewe," opens Jan. 21 at the Ross Media Arts Center.

The film is based on Posy Simmonds graphic novel of the same name. Simmonds' graphic novel was inspired by Thomas Hardy's classic "Far From the Madding Crowd."

The modern take on the romantic English pastorale is a far cry from Hardy's Wessex. The present-day English countryside is a funnier place - stocked with pompous writers, rich weekenders, bourgeois bohemians, an amorous rock star, and great numbers of Buff Orpington chickens and Belted Galloway cows.

When Tammy Drewe walks back to the village of her youth, the quiet life of the locals is thrown into chaos. Drewe, once an ugly duckling, has been transformed into a devastating beauty (with the help of some plastic surgery). Her sex appeal spurs infatuations, jealousies, love affairs and career ambitions among neighbors.

For more information, including show times, go to http://www.theross.org or call (402) 472-5353.

More details at: http://www.theross.org