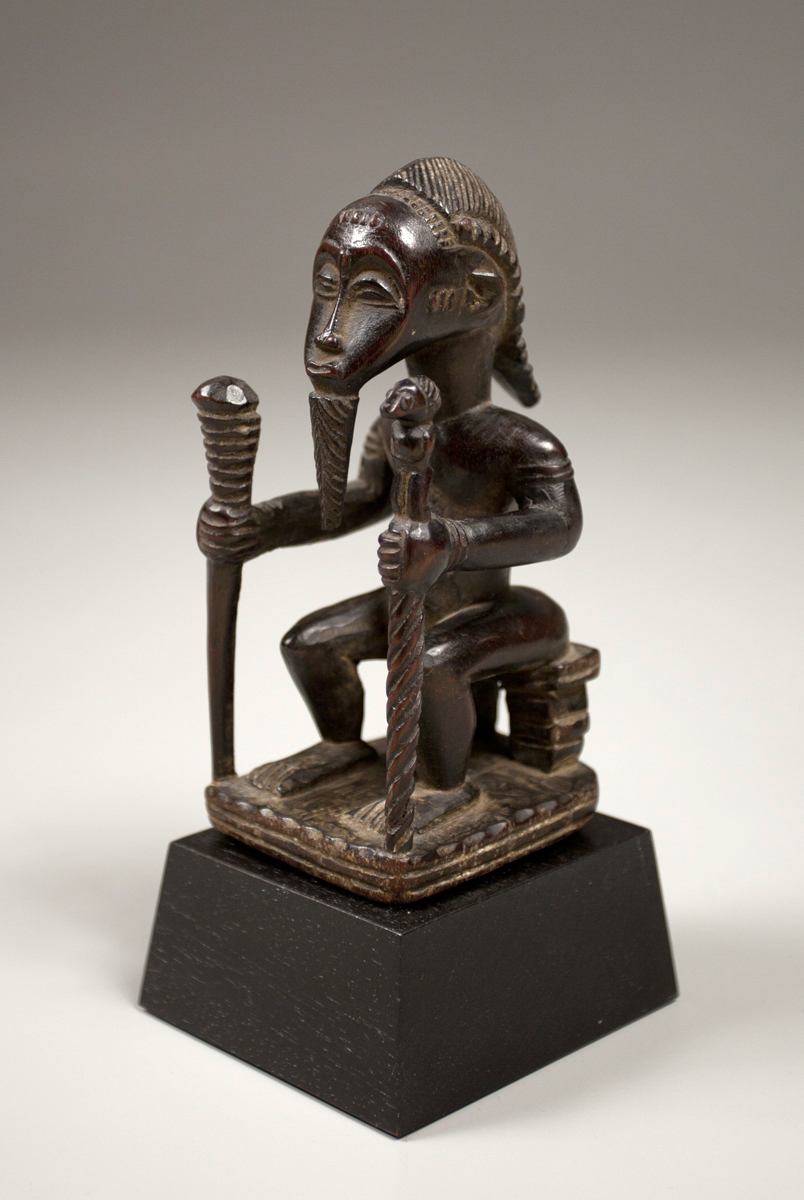 "African Art in Unlikely Places: The David Rapkin Collection" opens Oct. 19 and runs through Nov. 9 at the Eisentrager•Howard Gallery in Richards Hall. An opening reception is 5 to 7 p.m. Nov. 2 in the gallery. The reception, which is free and open to the public, will include a 6 p.m. gallery talk by Rapkin.

"African Art in Unlikely Places" includes 82 objects, ranging from figures, reliefs and masks made from wood and metal to textiles made with raffia and indigo. The objects are from many regions of Africa, including Nigeria, the Democratic Republic of Congo, Mali, Liberia, Ivory Coast, Tanzania, Burkina Faso, Sierra Leone and Cameroon.

Rapkin is an associate professor emeritus at UNL, where he taught and researched in the areas of world politics and political economy for more than 30 years. He was also a visiting professor at Tsukuba University in Japan from 1988-1990 and 1996-1998. He has published in numerous refereed journals and edited books and has a book forthcoming on Transition Scenarios: China and the U.S. in the 21st Century.

Rapkin has been collecting African and Oceanic art for nearly 25 years.

"My first object was a mask, acquired from a former student and longtime friend, Joseph Akpan, who had brought back from Nigeria an Ibibio character who is still the senior member of the collection," Rapkin said. "I can't recall at what point exactly I became 'hooked,' but it was likely in the early to mid-1990s."

Rapkin said the collection has never been aimed at balance or comprehensiveness, either in terms of regional styles or types of object. Nor has it attempted to specialize in any of these subsets.

"It has just grown willy-nilly. If I come across a quality piece that I like at a reasonable price, I buy it," he said. "One unanticipated benefit of having accumulated this African art collection is the pleasure derived from sharing it with the UNL and Lincoln communities."

The Eisentrager•Howard Gallery is on the first floor of Richards Hall. Gallery hours are 12:30 to 4:30 p.m. Monday through Friday. Admission is free.