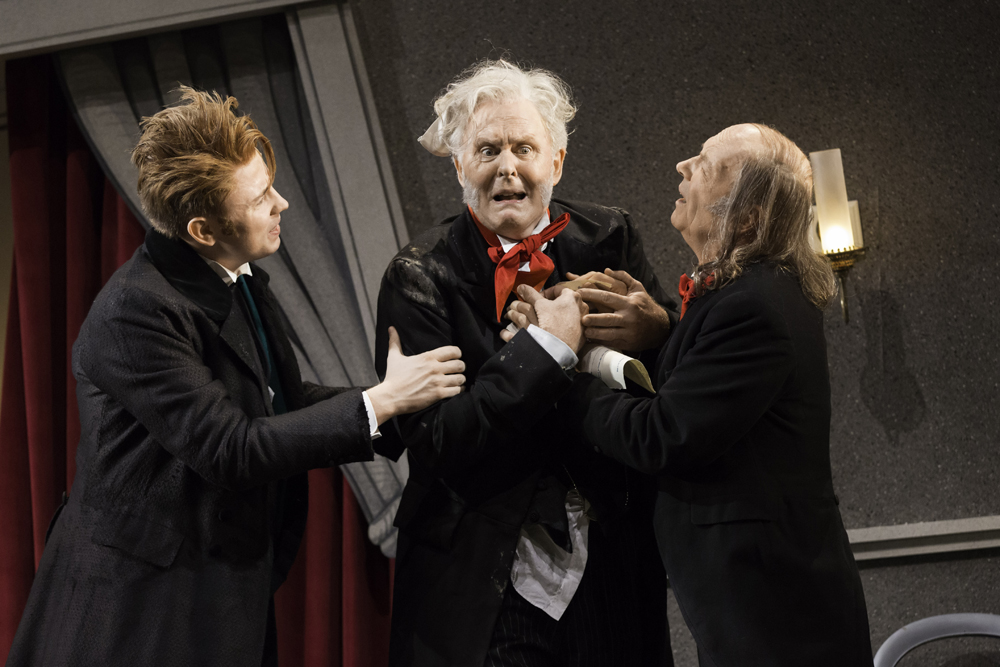 The Mary Riepma Ross Media Arts Center will showcase a live broadcast of "The Magistrate," starring John Lithgow, at 7 p.m. Jan. 17. An encore presentation of the broadcast, which is being performed at the National Theatre in London, is 3 p.m. Jan. 27. The show is part of the "National Theatre Live" series.

Tickets are available at http://www.theross.org or at the Ross box office.

Academy Award nominee and Tony Award-winner John Lithgow ("Dirty Rotten Scoundrels," "Shrek," "3rd Rock from the Sun") takes the title role in Arthur Wing Pinero's uproarious Victorian farce, directed by Olivier Award-winner Timothy Sheader.

In a similar vein to the National Theatre's smash-hit classic comedies "She Stoops to Conquer" and "London Assurance," "The Magistrate" will be a comedic romp. When amiable magistrate Posket (Lithgow) marries Agatha (Olivier Award-winner Nancy Carroll), little does he realize she's dropped five years from her age – and her son's. When her deception looks set to be revealed, it sparks a series of hilarious indignities and outrageous mishaps.

"National Theatre Live" is an initiative to broadcast live performances of plays from the National Theatre in London to cinema screens worldwide. Broadcasts in the first season (2009) were watched by more than 165,000 people on 320 screens in 22 countries. The broadcasts will also feature behind-the-scenes footage and interviews with artists.

For more information, go to http://www.theross.org.
More details at: http://go.unl.edu/theross