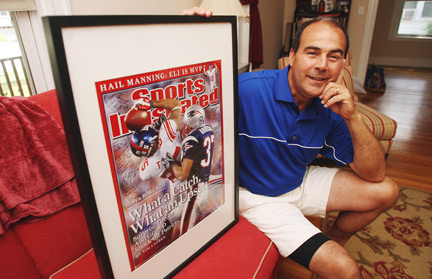 Damian Strohmeyer, a Boston-based photographer who has been taking photos of people and sporting eventss for more than two decades, will deliver a presentation at 6:30 p.m., March 5 in Andersen Hall. The lecture is free and open to the public.

Strohmeyer has been affiliated with Sports Illustrated magazine for more than 20 years, the past 14 as a staff photographer. His prior experience includes stints at The Topeka Capital Journal and the Denver Post newspapers. His work has been featured on the cover of Sports Illustrated over 60 times.

He is a frequent speaker at education events and contributes regularly as a faculty member to the Sports Photographer Workshop in Colorado Springs, Colo.

Strohmeyer was recently added to the roster of Canon Cameras "Explorers of Light" program joining about 80 other still photographers worldwide.