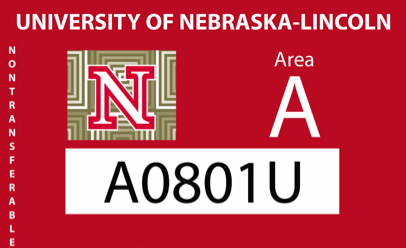 Parking fees will be unchanged for UNL permit holders and increase for some parking meter users.

Dan Carpenter, director of parking and transit services, said — pending approval by the University of Nebraska Board of Regents of the transit fee — the cost of faculty, staff and student parking permits will remain at current rates for the 2013-14 academic year. However, the cost to park at a meter on City Campus will increase to $1 per hour for the majority of metered spaces and to $1.25 per hour for three high-demand areas. Meter fees on East Campus will remain unchanged.

The meter increase will go into effect at the end of the spring semester, May 6-10. The parking meter fee was last increased in 2000, doubling from 25 cents to 50 cents per hour.

The $1.25-per-hour meters will be in campus lots at 13th and R streets, by the south side of Memorial Stadium, and at 16th and W streets.

The parking meter fee increase was recommended by Chance Management as part of a study of campus parking needs.

"Over the years, more students and part-time employees have switched from purchasing permits to using meter parking," Carpenter said. "This shift has limited the availability of short-term meter parking for visitors and short trips."

Carpenter said the increase in parking meter fees is designed to shift students and employees back to permits, opening up metered spaces for visitors.

Annual parking permit fees will remain unchanged as the Association of Students of the University of Nebraska approved a Fund B student transit fee increase from $15.34 per semester to $25.10.

For more information, go to http://parking.unl.edu or call 402-472-1800.