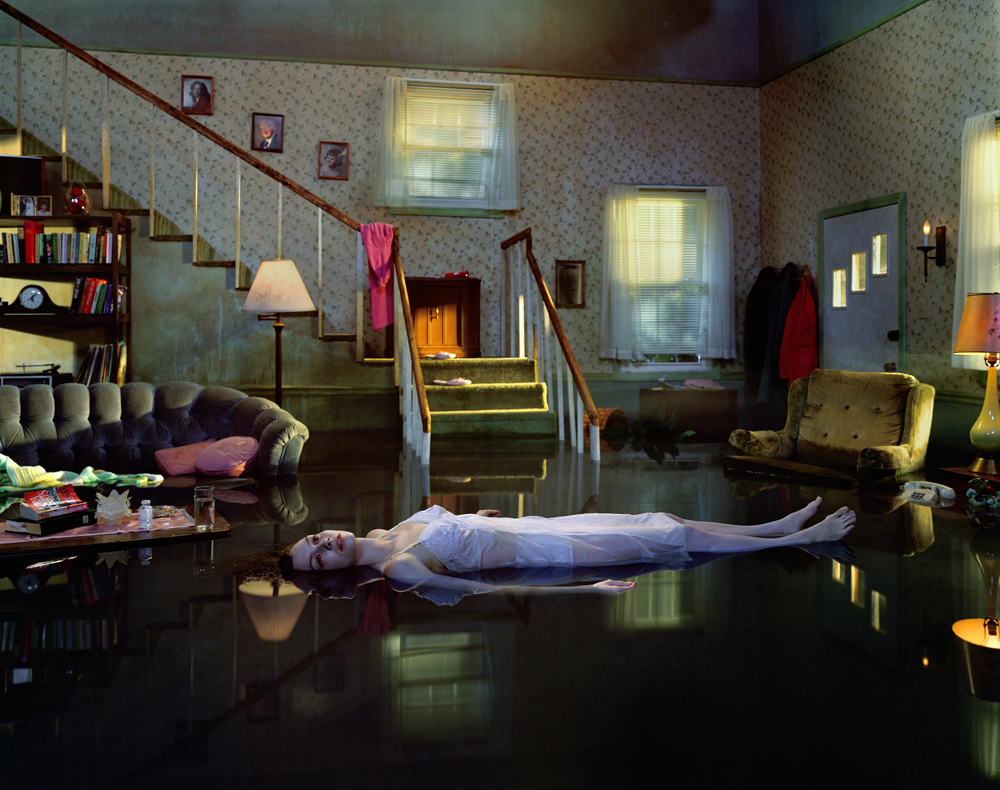 The documentary "Gregory Crewdson: Brief Encounters" plays at the Mary Riepma Ross Media Arts Center March 8-14. Also playing is the "Women Make Movies Film Festival."

"Gregory Crewdson: Brief Encounters" and the "Women Make Movies Film Festival" are unrated. Both play through March 14.

"Gregory Crewdson: Brief Encounters" is a documentary about a photographer's quest to capture haunting, surreal and stunningly elaborate portraits of small town American life.

Directed by Ben Shapiro, "Brief Encounters" features the work of Crewdson, whose photos are elaborately staged narratives compressed into a single image. Many of the photos were taken at twilight, set in small towns of western Massachusetts or meticulously recreated interior spaces.

Shapiro's profile of the acclaimed artist includes stories of Crewdson's Park Slope childhood (in which he tried to overhear patients of his psychologist father), his summers in the bucolic countryside (which he now imbues with a sense of dread and foreboding), and his encounter with Diane Arbus's work in 1972 at age 10. Novelists Rick Moody and Russell Banks, and fellow photographer Laurie Simmons, comment on the motivation behind their friend's haunting images.

Women Make Movies started in 1972 as a feminist filmmakers' collective. Today it is an industry-leading nonprofit media arts organization and distributor with more than 550 films in its catalog. The organization continues to bring men and women together to discuss, debate and learn about independent films directed and produced by women.

For a complete list of films showing in the Women Make Movies series and for "Brief Encounters" show times, go to http://www.theross.org or call 402-472-5353.