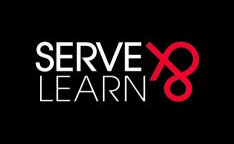 Student Involvement is seeking nominations for Spirit of Service awards. The awards recognize the service learning and volunteer efforts of students, faculty, staff, student organizations and community partners. The application deadline is March 18.

The five Spirit of Service honors will be presented during the Student Impact Awards on April 21.

The awards are:

Student Award - For a UNL student who has shown outstanding achievement in the area of service-learning. This particular student has connected with the community in an effort to help a worthy agency fulfill their needs. By providing services to one or multiple agencies, the student has not only connected with the community but has taken the steps to develop their own sense of self-worth. This particular person has gone above and beyond other students in the area of volunteer work.

Student Organization Award - For a recognized student organization at UNL that has connected with Lincoln's community to provide services to agencies in need. This group has excelled in the area of volunteerism and has grown as a group and as individuals because of their work. Through this, the group has encouraged other RSOs and students to engage in service and civic participation. This group offered specialized and trained students in a specific discipline to fit the specific needs of a community partner.

Faculty Award - For a UNL professor who has engaged in the area of academic service-learning or research service-learning. This faculty member has realized the importance of connecting his or herself and students with the community. The faculty member strives to provide human resources to meet the needs of specific agencies. In an effort to become more civically aware and engaged, this professor has also helped to foster this same sense in the students.

Kim A. Hobson Award - For a UNL staff member who has contributed to the area of service-learning and community. This individual has helped the community and the university alike in fostering a sense of civic engagement. Creating potential for additional partners is something that this award winner would strive for. Service learning is at the heart of this staff member and is conveyed through the activities that he or she engages in, whether within or outside of the university.

Community Partner Award - An award that gives the UNL community the opportunity to praise a local community partner. This agency/community partner has helped people or groups to excel in the area of service-learning/volunteer work. This partner strives to make the experiences of students remembered and ones that will encourage further community engagement.

For more information or to access nomination forms, click the link below.

More details at: http://go.unl.edu/qeo