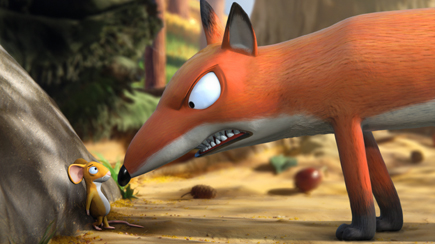 Opening today, the Ross hosts "Waste Land," and Oscar- Nominated Shorts 2011: Animation and Live Action. "Waste Land" and the Oscar shorts program show through March 10.

Nominated for best documentary, "Waste Land" was filmed over three years, following artist Vik Muniz from Brooklyn to Jardim Gramacho, the world's largest garbage dump.

The dump is located on the outskirts of Rio de Janeiro in Brazil. Muniz follows and photographs the "catadores," self-designated pickers of recyclable materials at the dump. His initial objective was to "paint" the catadores with garbage. The dignity and despair of the pickers is showcased as they begin to re-imagine their lives through Muniz's project.

Also showing is the Oscar Nominated Shorts 2011: Animation and Live Action. The 85-minute presentation include 10 films nominated in the categories of Short Film (Animated) and Short Film (Live Action). The award winning "The Lost Thing" (animated) and "God of Love" (live action) are included in the show.

Other animated films showing are: "Day and Night," "The Gruffalo," "Let's Pollute," and "Madagascar, a Journey Diary." Other live action films are "The Confession," "The Crush," "Na Wewe," and "Wish 143."

For more information, including show times, film descriptions and ticket prices, go to http://www.theross.org or call 472-5353.
More details at: http://theross.org/