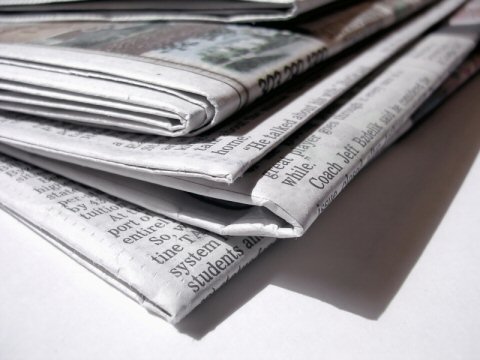 National media outlets featured and cited UNL sources on a number of topics in the past month. Appearances included:

Wheeler Winston Dixon, film studies, was quoted by the Christian Science Monitor on Feb. 25 in a pre-Oscars piece about the changes in and role of mass media and communication technology in films. On Feb. 27, he was quoted by the Houston Chronicle about the best-film finalists' historical accuracy.
http://go.unl.edu/kw7
http://go.unl.edu/fao

Sarah Gervais, psychology, had her work about the effects of the objectifying gaze on women's cognitive functions featured in a three-page story by ABCNews.com.
http://go.unl.edu/ws9

Lisa Kort-Butler, sociology, had her research about relationships between certain kinds of crime TV programming and viewers' fears and attitudes about crime and the justice system featured in a number of news outlets in early and mid-February, including LA Weekly, Glamour, LiveScience.com, Yahoo! News, and dozens of online news outlets. She also participated in several live radio interviews around the country, including Feb. 9 on WBAL radio in Baltimore and Feb. 16 on Progressive AM 760 in Denver. On Feb. 25, the story moved across The Associated Press wire and appeared in dozens of media outlets around the country and North America.
http://go.unl.edu/ghu
http://go.unl.edu/go4
http://go.unl.edu/0c6

James Le Sueur, history, wrote a Feb. 14 essay in Foreign Affairs after the fall of Hosni Mubarak's regime in Egypt about a generation of leaders in the postcolonial world running strong, repressive states to secure national liberty, and the ramifications for other autocrats now that that era has passed.
http://go.unl.edu/vpv

Calvin Pappas, a sophomore computer engineering major, was featured Feb. 27 in the Wall Street Journal's Digits blog about his new startup, SelectOut. The company educates consumers about Internet privacy issues and gives them an easy way to opt out of online tracking.
http://go.unl.edu/yth

Donna Shear, director of the University of Nebraska Press, and UNP publicist Cara Pesek were quoted in a Feb. 14 story by Publisher's Weekly about Bison Books turning 50 in 2011.
http://go.unl.edu/93k

Weldon Sleight, dean of the College of Technical Agriculture, was quoted Feb. 5 by the New York Times about UNL's Combat Boots to Cowboy Boots program.
http://go.unl.edu/o5m

This is a monthly column featuring UNL faculty and staff in the national news. National media often work with University Communications to identify and connect with UNL sources for the purpose of including the university's research, expertise and programming in published work. Faculty and administration appearances in the national media are logged at http://newsroom.unl.edu/inthenews/

To offer suggestions regarding potential national news stories or sources at UNL, contact Steve Smith at ssmith13@unl.edu or 472-4226.