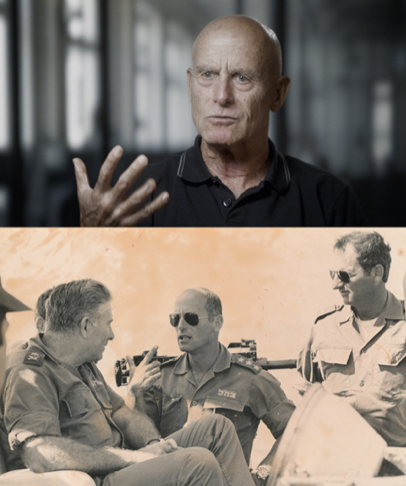 "The Gatekeepers," an intimate look into the Palestinian/Israeli conflict from the perspective of the Shin Bet, Israel's counterterrorism agency, opens at the Mary Riepma Ross Media Arts Center. The film is the subject of a movie talk at 2:10 p.m. May 12. Also showing is "The Company You Keep."

"The Company You Keep" is rated R and plays through May 16. "The Gatekeepers" is rated PG-13 and shows through May 16.

The Shin Bet are charged with overseeing Israel's war on terror — both Palestinian and Jewish. In "The Gatekeepers," six former heads of the agency share their insights and reflect publicly on their actions and decisions.

"The Gatekeepers" offers an exclusive account of the sum of their success and failures. It validates the reasons that each man individually and the six as a group came to reconsider their hardline positions and advocate a conciliatory approach toward their enemies based on a two-state solution.

The movie talk follows the 12:30 p.m. May 12 screening. The discussion will feature UNL's David Forsythe, the Charles J. Mach Distinguished Professor of Political Science, and Guy Trainin, associate professor of teaching, learning and teacher education, who grew up in Israel and served in the Israeli Defense Forces from 1984 to 1990.

The movie talk is free and open to the public. Admission to the screening is at regular Ross ticket prices.

In "The Company You Keep," a single father's upper-middle class life as a lawyer in upstate New York is shattered when his past as a radical activist is revealed. The father is accused of having been the triggerman at a deadly bank robbery years before. Forced to go on the lam, the man evades law enforcement while searching for the one woman who can prove his innocence.

"The Company You Keep" is directed by and stars Redford. The film also stars Shia LaBeouf, Julie Christie, Sam Elliott, Brendan Gleeson, Terrence Howard, Richard Jenkins, Anna Kendrick, Brit Marling, Stanley Tucci, Nick Nolte, Chris Cooper and Susan Sarandon.

For more information, go to http://www.theross.org or call 402-472-5353.