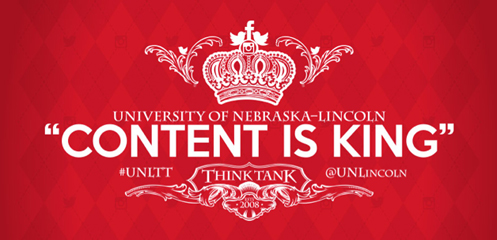 The annual communicators' "Think Tank," sponsored by University Communications, is May 21 at the Champions Club. The registration deadline is May 15.

Participants will hear from three top national speakers, focusing on content and contact strategy.

Cost is $50 and includes snacks, all sessions, lunch, a book and a T-shirt. Space is limited to 200 participants.

For more information, including a complete agenda and to register, go to http://thinktank.unl.edu.