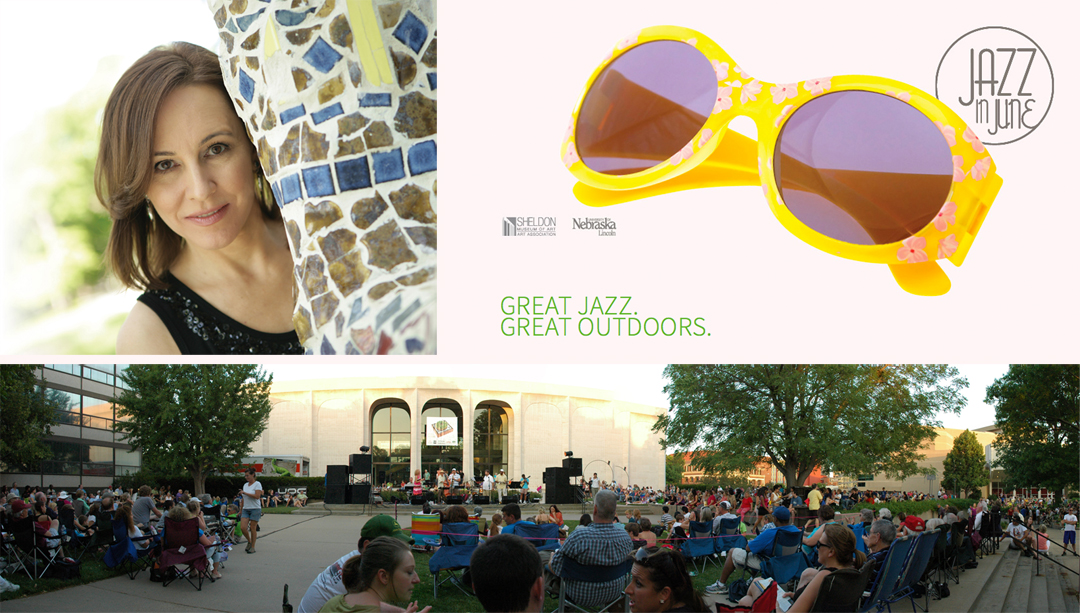 The 22nd season of Jazz in June opens today (June 4) with the Kendra Shank Quartet performing in the Sheldon Museum of Art sculpture garden. The free concert series takes place every Tuesday in June at 7 p.m., with activities beginning as early as 5 p.m.

Concertgoers are encouraged to arrive early to get a spot on the lawn west of the museum. Blankets and lawn chairs are allowed. Pets, with the exception of service animals, are not.

The event also includes the Jazz in June Market at 12th and R streets, opening at 5 p.m. The market features vendors selling food and drink and wares by local artists.

Walking tours of campus gardens, organized by UNL Landscape Services, Facilities Management and Planning, and Sheldon, are offered at 6 p.m. each night beginning at the east entrance of the museum. The June 4 tour will explore the perennial gardens planted near Andrews and Burnett halls. The tour will be led by Laurence Ballard, Landscape Services nursery supervisor, and Amber Hollmann, Landscape Services landscape assistant. Participants will learn which plants performed best in last year's drought and how current water issues affect future landscape management practices.

Shank and her group, pianist Frank Kimbrough, bassist Dean Johnson, and drummer Tony Moreno, combine jazz originals, standards, world music, and folk songs while focusing on improvisational group interplay.

Hailed by Downbeat magazine as a top female vocalist, Shank has been featured on National Public Radio's "JazzSet" and "Piano Jazz with Marian McPartland." She has appeared at concerts and festivals in cities throughout the United States, including Boston, Chicago, Los Angeles, Minneapolis, New York City and Washington, D.C., and internationally at Jazz in Marciac Festival and Jazz a Vienne Festival in France, and Edmonton Jazz Festival and Calgary Jazz Festival in Canada.

Shank began her career in the spotlight as an actor at age 5. At 13, she picked up the guitar and by 19 she was playing in Parisian subways and sidewalk cafes. After studying with jazz vocalist Jay Clayton, Shank's career blossomed. Her debut CD, "Afterglow," was released in 1994, followed by "Wish," "Reflections" and "A Spirit Free." Her latest release is "Mosaic." For more information about Shank and her group, go to http://www.kendrashank.com.

For more information, go to http://www.jazzinjune.com.
More details at: http://go.unl.edu/jazz2013