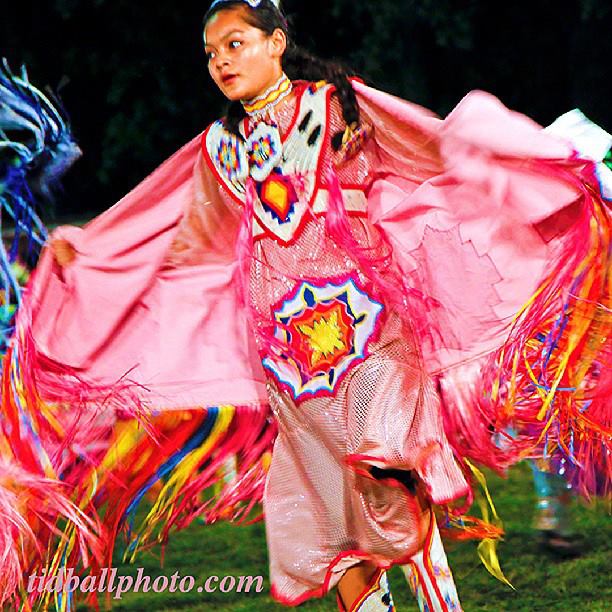 The Jacht Ad Lab, UNL's student advertising agency, will host a First Friday showing of work by Tom Tidball from 6 to 8 p.m. July 5 in the Jacht office at 201 N. Eighth St.

Tidball, an adjunct professor of journalism, will display photos from his collection, "Pow-Wow Plains." The work includes shots from pow-wows of the Omaha, Winnebago, Santee Sioux, Ponca and Pawnee tribes in Nebraska. The exhibit is part of the Great Plains Art Museum collection and has been on tour across the Midwest for the last decade.

"At Jacht, we strive to be part of the growing community of artists, developers and creative minds in Lincoln," said Amy Struthers, Jacht's founder, supervisor and professor of advertising and public relations. "We love to show off the work of students and faculty from across UNL. It's special for us to be able to showcase work by a professor from the College of Journalism and Mass Communications who is also a renowned photographer in the Great Plains and internationally."

Works in the exhibition are on loan from the Great Plains Art Museum. Part of the Center for Great Plains Studies, the museum's exhibits are typically rotated every two months and include artwork from the permanent collection, guest-curated exhibitions and traveling exhibits.

Jacht, founded in 2010 as UNL's first student advertising agency, develops strategic use of social media, digital production, mobile media and other emerging technologies to help clients reach their business goals. This generates a unique student "ad lab" experience that yields professional and engaging creative work. Students partner with clients in an experimental environment with opportunity to explore, analyze and test ideas in the constantly evolving digital communications space.

The exhibit will be on display through Aug. 31. Jacht is open 1:30 to 4:30 p.m. Mondays, Wednesdays and Fridays.