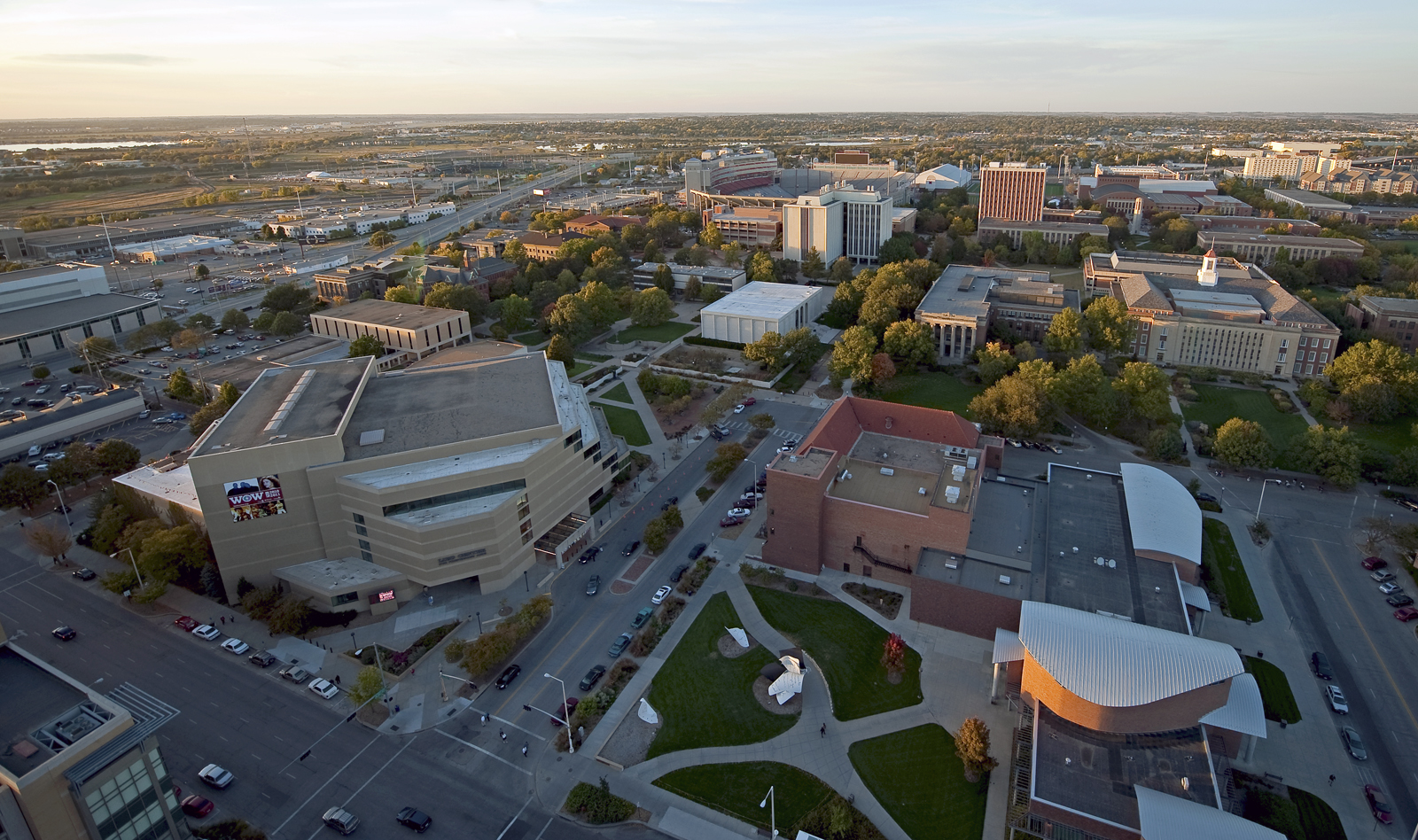 Landmarks across Nebraska — including UNL's City and East campuses — are being captured in high-definition video by a helicopter crew from Great Britain.

Skyworks, a London-based team that boasts the world's largest aerial HD stock footage archive, is filming across Nebraska for one week, July 3-10.

The crew's low-flying helicopter is scheduled to buzz UNL's City and East campuses July 6. Other UNL-affiliated locations included in the project and scheduled flyover dates include: Panhandle Research and Extension Center (July 3), College of Technical Agriculture (July 5), the Peter Kiewit Institute (July 7) and the Barta Brothers Ranch (July 8).

The project is a collaboration between Nebraska Educational Telecommunications, UNL, the Nebraska Tourism Commission and Nebraska Game and Parks. Footage collected will be used on websites, documentaries, publications and in live performances.

"This footage will provide incredible depth and quality images of our state which we'll all use to inform and educate our citizens," said David Feingold, NET interim general manager. "We're all really excited at this opportunity to capture the best of Nebraska from the air in stunning HD."

The Skyworks team specializes in top-end aerial filming, creating footage and shows for broadcasters all over the world including National Geographic and the BBC. Interactive content will also eventually be created using the US-built cineflex gyro-stabilized system for filming in full HD. Skyworks' helicopter also features sophisticated tracking and navigation systems.

People can follow the flight online at http://skyworkshd.com/above-nebraska or via Twitter at #skyneb. The website will include just-shot footage, background details and a daily travel blog crafted by the Skyworks crew.

Samples of previous Skyworks projects are available at http://go.unl.edu/0wn.
More details at: http://go.unl.edu/5z4