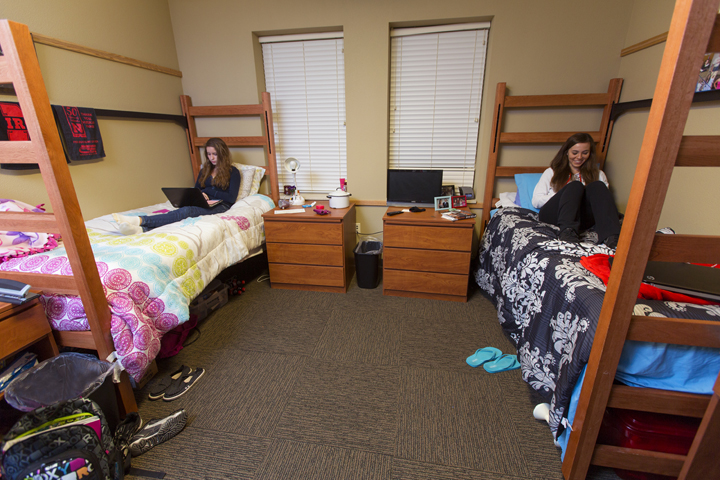 University Housing is holding open houses for faculty and staff to view single- and double-bedroom suites in the Robert E. Knoll Residential Center and the new University Suites. The open houses are 3:30 to 5:30 p.m. on both Aug. 8-9.

The tour starts in the entrance to University Suites.

The event will showcase the amenities and conveniences offered in the two residence hall facilities.