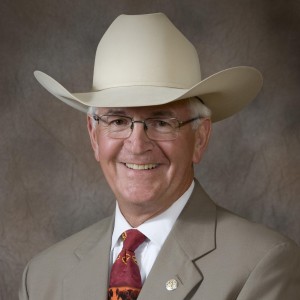 The first public presentation by a candidate vying to become the founding executive director of the University of Nebraska's Rural Futures Institute is 3 to 4:30 p.m. Aug. 7 at the University of Nebraska at Kearney. The session will be streamed live and archived at http://go.unl.edu/ziq.

The first candidate is Charles Schroeder, president and executive director of the National Cowboy and Western Heritage Museum in Oklahoma City.

Other candidates and dates for their public presentations are: David Ivan, interim director of the Greening Michigan Institute at Michigan State University, 3 to 4:30 p.m. Sept. 3; and Marty Matlock, executive director of the Office for Sustainability, director of the Center for Agricultural and Rural Sustainability, and professor of ecological engineering at the University of Arkansas, 3:30 to 5 p.m. Sept. 17.

For more information on the candidates, go to http://go.unl.edu/ziq.

Faculty and staff are encouraged to provide feedback on each candidate. Feedback on Schroeder's interview can be left at http://go.unl.edu/90b through 5 p.m. Aug. 14.

For more information, contact Chuck Hibberd, dean and director of UNL Extension, at hibberd@unl.edu or 402-472-2966.
More details at: http://go.unl.edu/ziq