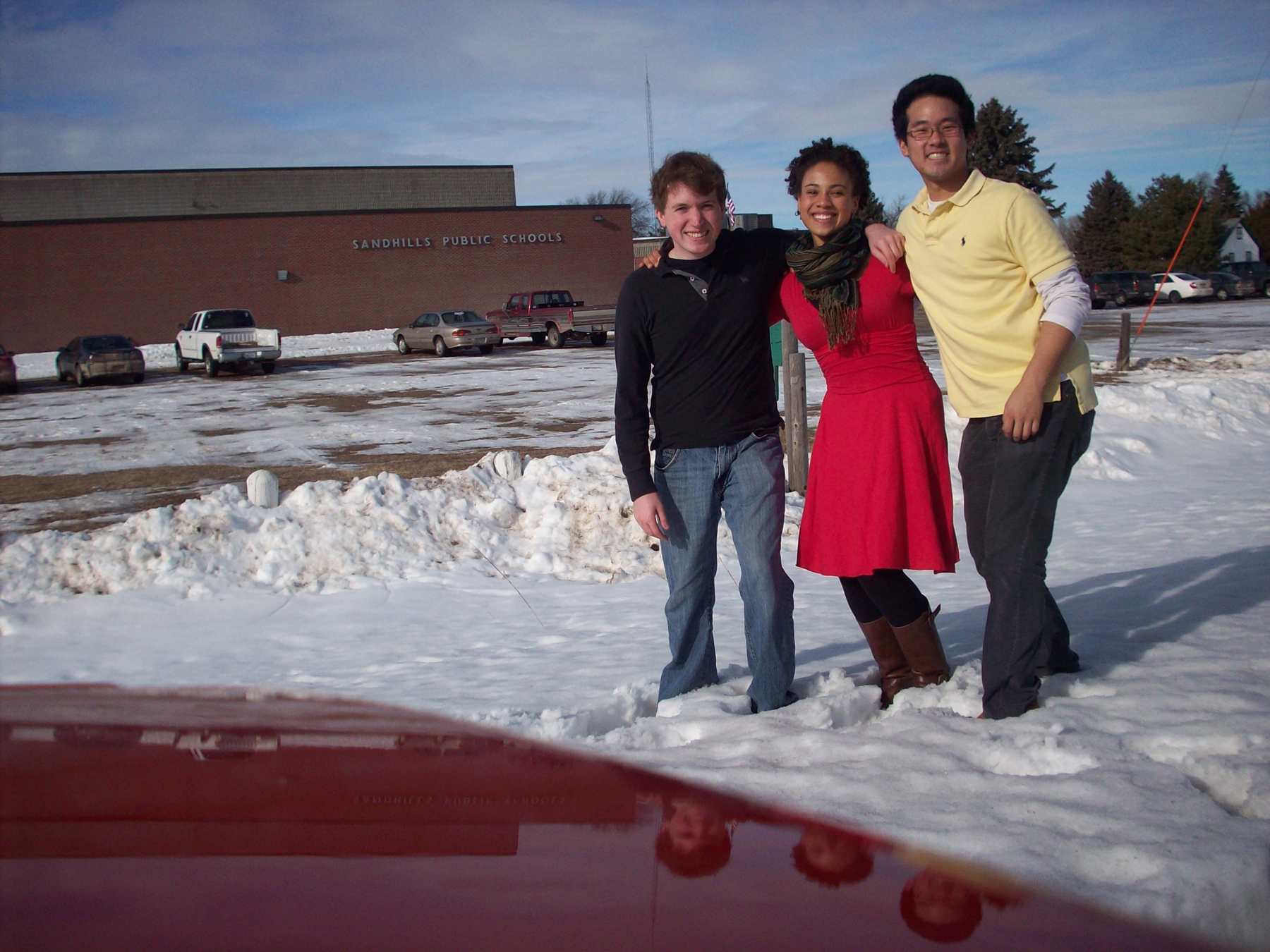 The Ezinma Trio, a student chamber trio in the UNL School of Music, were finalists in the J.C. Arriaga Chamber Music Competition April 10 at the Allegro Pianos Recital Hall in Stamford, Conn. The competition was sponsored by the Treetops Chamber Music Society.

The Ezinma Trio includes Michael Glur-Zoucha on piano; Meredith Ramsay on violin; and Timothy Paek on cello. Their faculty mentors are the members of the Chiara String Quartet. All three students are juniors seeking a Bachelor of Music.

"We did not win, but it was a great experience to compete with the level of some of the more well-known music schools that the other contestants came from," Paek said. "It is just simply a stepping block for a great future."

Assistant professor Julie Yoon, a member of the Chiara String Quartet in residence at UNL, said the experience of competing in this competition would help the Ezinma Trio.

"The Ezinma Trio competed at an international chamber music competition where the jury consists of two former and current members of the American String Quartet, a quartet in residence at the famed Manhattan School of Music, and Charles Neidich, a faculty member and renowned clarinetist at the Juilliard School," Yoon said. "To be playing for musicians of this caliber and to compete alongside professional and student chamber groups from around the world is a pretty big deal. The Chiara Quartet is absolutely thrilled."

The Ezinma Trio has been together for two and a half years. They played for the chancellor's State of the University address in fall 2010.

This spring, they embark on a Tour Across Nebraska Concert Series, in which they will perform and meet with school children in 14 communities. Performance sites include Gothenburg, Chadron, Scottsbluff, Wayne, Columbus, David City, McCook and Peru. The series was supported with a grant from the Hixson-Lied Endowment.

"Just to have the School of Music financially support us really encourages what we're doing (which) is really exciting for us," Ramsay said. "It really gives us a glimpse into professional life, which we all want in the future."

John Richmond, director of the School of Music, said this is an important moment in their career.

"The Enzima Trio has enjoyed a tremendous string of impressive successes in recent months, the highlights of which include their successful grant applications to conduct an outreach tour across Nebraska and also to create recordings of their performances for submissions to important competitions," said School of Music Director John W. Richmond. "This invitation to appear as Finalists at the J.C. Arriaga Chamber Music Competition is a natural outgrowth of these other projects. It is an exciting, 'break-through' achievement for them and for our strategic plans pertaining to Chamber Music. I couldn't be more thrilled for them or proud of them."

Yoon said their varying personalities help make the Ezinma Trio successful.

"Their personalities are very different from one another, and I think this has allowed a wonderful working relationship to develop," Yoon said. "It often works well to have varying personalities in a chamber group so that its members can bounce distinct ideas off of each other. We are extremely proud of the hard work they have put into developing the group's musical voice and look forward, with utmost hope, to their future success."
More details at: http://go.unl.edu/ezinma