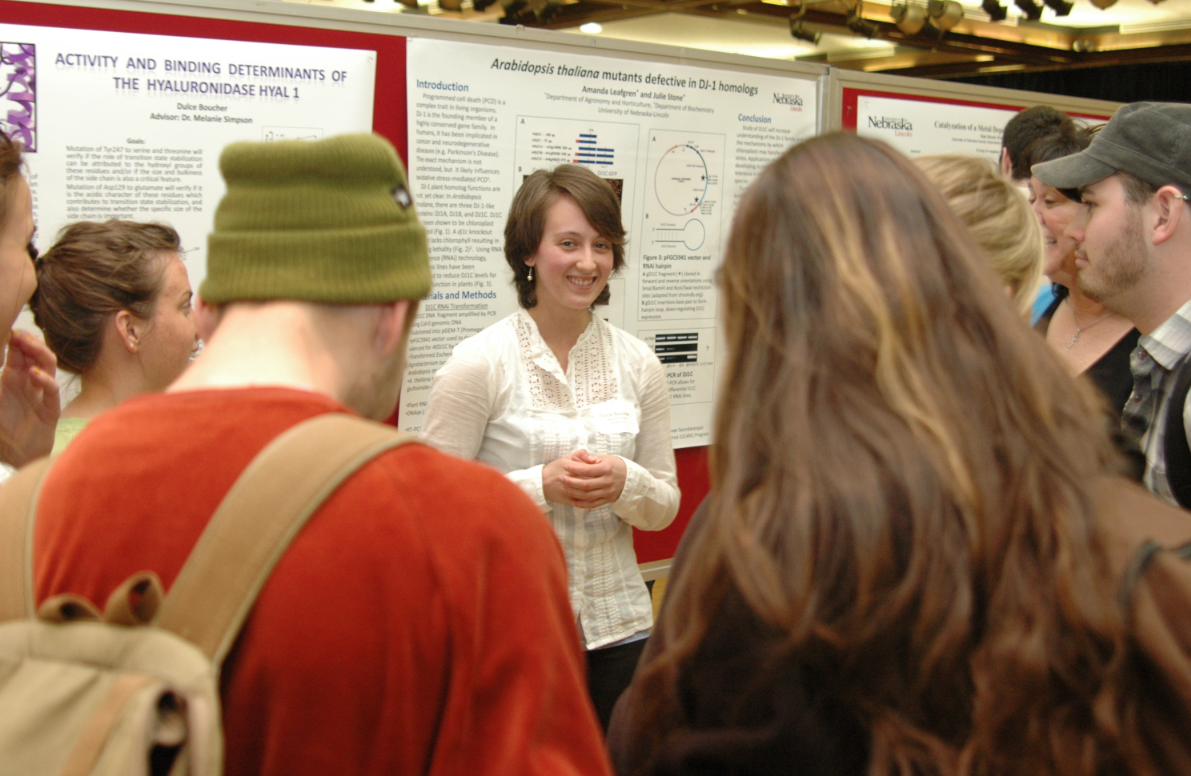 The UNL Research Fair wraps up today featuring undergraduate research, scholarship and creative activity.

The Undergraduate Research Conference is 3 to 5 p.m. in the Nebraska Union Centennial Room. Students will exhibit posters and be on hand to explain their research.

The conference is sponsored by the Office of Undergraduate Research.
More details at: http://go.unl.edu/9ky