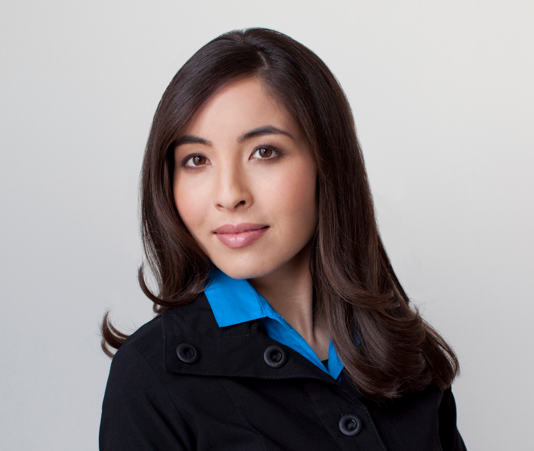 Roxana Saberi, an Iranian-American journalist who attracted international attention in 2009 when she was imprisoned in Tehran after being falsely accused of spying for the United States, will share her experience during a free, public lecture April 14.

Saberi's presentation, "Courage Under Fire," will recount the 100 days she spent in Tehran's Evin Prison. She will also speak about Iranian society and human rights in Iran, share photographs detailing her experiences, and take questions from the audience. The talk will begin at 7 p.m. in the Mary Riepma Ross Media Arts Center.

Afterward, Saberi will sign copies of her book, "Between Two Worlds: My Life and Captivity in Iran," which chronicles her experiences, tells the stories of the women prisoners she befriended, and shares the universal lessons she learned from them.

In her book, Saberi writes of seeing the "dark and bright sides of human nature" during her months in prison.

"I hope this account can also help shed light on events unfolding in Iran, where many people have gone through similar or much more difficult ordeals, but few have been free to speak of them," she writes.

Saberi, who grew up in Fargo, N.D., moved to Iran in 2003 to work as a correspondent for the U.S.-based Feature Story News, an independent broadcast news agency that produces ready-to-air reports for news organizations and websites across the globe. She was working on a book about Iranian society when she was arrested Jan. 31, 2009. Her interrogators threatened her with a decade or more in prison or even execution if she didn't confess to a charge of espionage, Saberi said. So she made a false confession, which she soon recanted. She maintained her innocence through a roughly 30-minute trial, but an Iranian court sentenced her to eight years in prison after finding her guilty.

Saberi's imprisonment sparked demonstrations calling for her release, while national leaders proclaimed her innocence. She waged her own demonstration by refusing to eat for two weeks. In May 2009, Saberi was freed after receiving a two-year suspended sentence on appeal.

Since her release, Saberi has joined others in bringing attention to the situation of human rights in Iran. She also has received many honors for such work, among them Northwestern University's Medill Medal of Courage in Journalism. The award from her alma mater recognizes her exemplary display of courage while pursuing a story.

More information about Saberi's experiences and work is available at http://www.roxanasaberi.com.