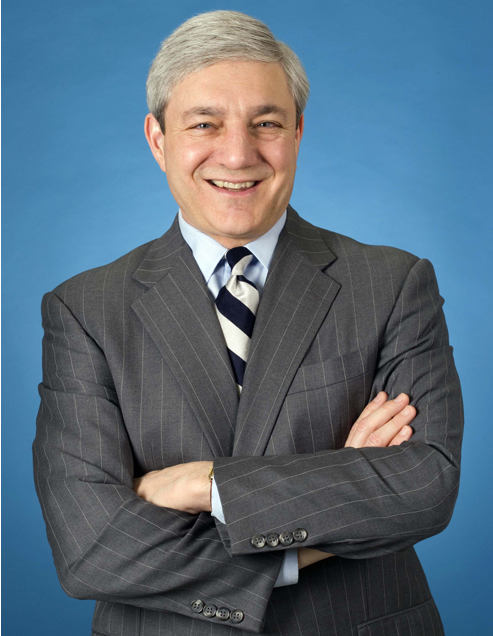 Penn State president and former UNL chancellor Graham Spanier will speak from 2-3:30 p.m. April 18 in the Sheldon Museum of Art auditorium. Spanier was chancellor of UNL from 1991 to 1995. He will offer to a faculty audience insights and perspectives on Penn State's transition into the Big Ten, which Penn State joined in 1989.

This is the second and final forum sponsored by the Faculty Senate and Academic Planning Committee examining how UNL will be affected by joining the Big Ten Conference and Committee on Institutional Cooperation. The first forum, March 17, featured UNL Chancellor Harvey Perlman.

Spanier's forum will be streamed live online at http://real.unl.edu/live_2/. Perlman's forum is archived at http://mediahub.unl.edu/media/1996.

Spanier was appointed Penn State's 16th president in 1995. His prior positions include UNL chancellor, provost and vice president for academic affairs at Oregon State University, and vice provost for undergraduate studies at the State University of New York at Stony Brook. He previously served Penn State from 1973 to 1982 as a member of the faculty and in three administrative positions in the College of Health and Human Development.

A national leader in higher education, Spanier was the first university president to receive the TIAA-CREF Theodore M. Hesburgh Award for Leadership Excellence. Spanier has chaired the Association of American Universities, the National Association of State Universities and Land-Grant Colleges, the Big Ten Conference Council of Presidents/Chancellors, and the NCAA Division I Board of Directors. He led the Kellogg Commission on the Future of State and Land-Grant Universities, was a founding member of the Internet2 Board, and served on the Board of Trustees of the National 4-H Council.

He is the host of "To the Best of My Knowledge," the live, call-in program on public television and radio, and "Expert Opinion," the sports topic program on the Big Ten Network. But most of his time is spent overseeing one of the nation's largest and most comprehensive universities, with 46,000 employees on 24 campuses, an annual budget of $4 billion, and a physical plant of 1,700 buildings. He has overseen $3 billion in philanthropic contributions to Penn State.