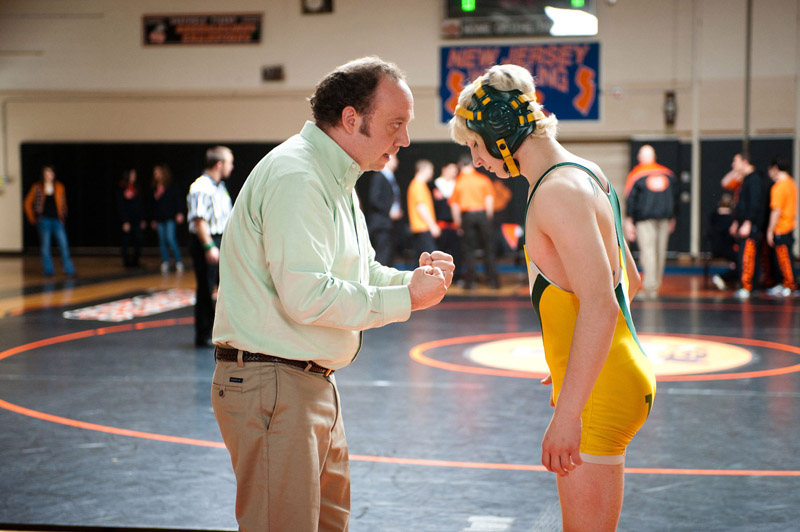 The films "Win Win" and "The Woodmans" open April 15 at the Mary Riepma Ross Media Arts Center. "Win Win" will run through May 5 and "The Woodmans" will run through April 21. For more information, including show times and ticket prices, click the link below or call (402) 472-5353.

"Win Win" follows struggling attorney Mike Flaherty (Paul Giamatti) who volunteers as a high school wrestling coach and takes on the guardianship of an elderly client in a desperate attempt to keep his practice afloat. When the client's teenage grandson runs away from home and shows up on his grandfather's doorstep, Mike's life is turned upside down as his win-win proposition turns into something much more complicated than he ever bargained for. Co-starring Amy Ryan, Bobby Cannavale and Jeffery Tambor.

"The Woodmans" tells the story of Francesa Woodman, whose haunting black and white images, many of them nude self-portraits, now reside in the pantheon of great photography from the late 20th century. The daughter of artists Betty and Charles Woodman, Francesa was a precocious Rhode Island School of Design graduate who came to New York with the intention of setting the art world on fire. But in 1981, as a despondent 22-year-old, she committed suicide. "The Woodmans" beautifully interweaves the young artist's work (including experimental videos and diary passages) with interviews with the parents who have nurtured her professional reputation these past 30 years, while continuing to make art of their own in the face of tragedy. The film grapples with disturbing issues, among them: parent-child competition and the toxic level of ambition that fuels the New York art scene. Says Betty Woodman succinctly, "She's the famous artist and we're the famous artist's family."
More details at: http://www.theross.org