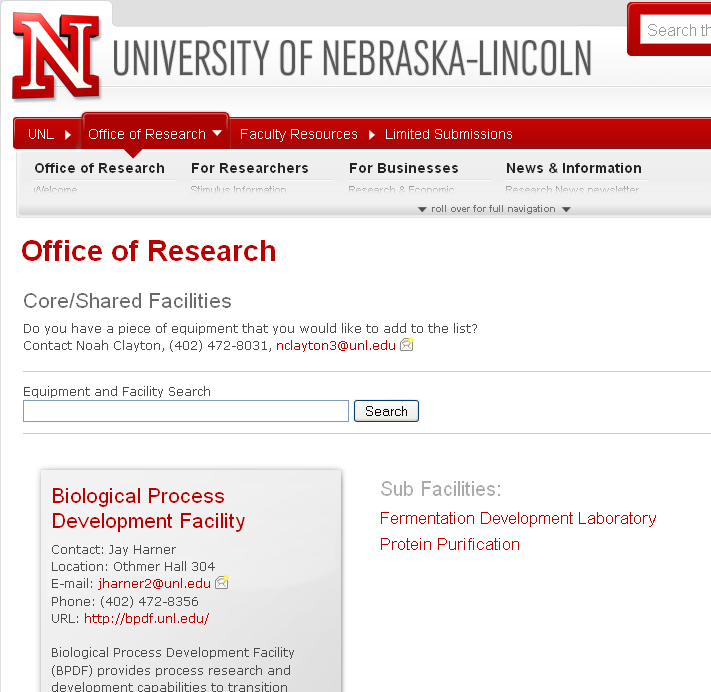 A new website features easily accessible information about core and shared facilities at UNL. This Office of Research and Economic Development site includes a searchable database of the major equipment in each facility, a description of available services, contact information and a link to each facility's website.

The URL is http://research.unl.edu/facultyresources/corefacilities.php. Core and shared facilities give faculty access to specialized, state-of-the-art equipment and expertise to support their research.

Industries also can use the facilities and expertise for a fee.

Anyone with equipment that could be added to the database should contact Noah Clayton, project manager in the Office of Research and Economic Development, 472-8031, nclayton3@unl.edu.

More details at: http://go.unl.edu/78w