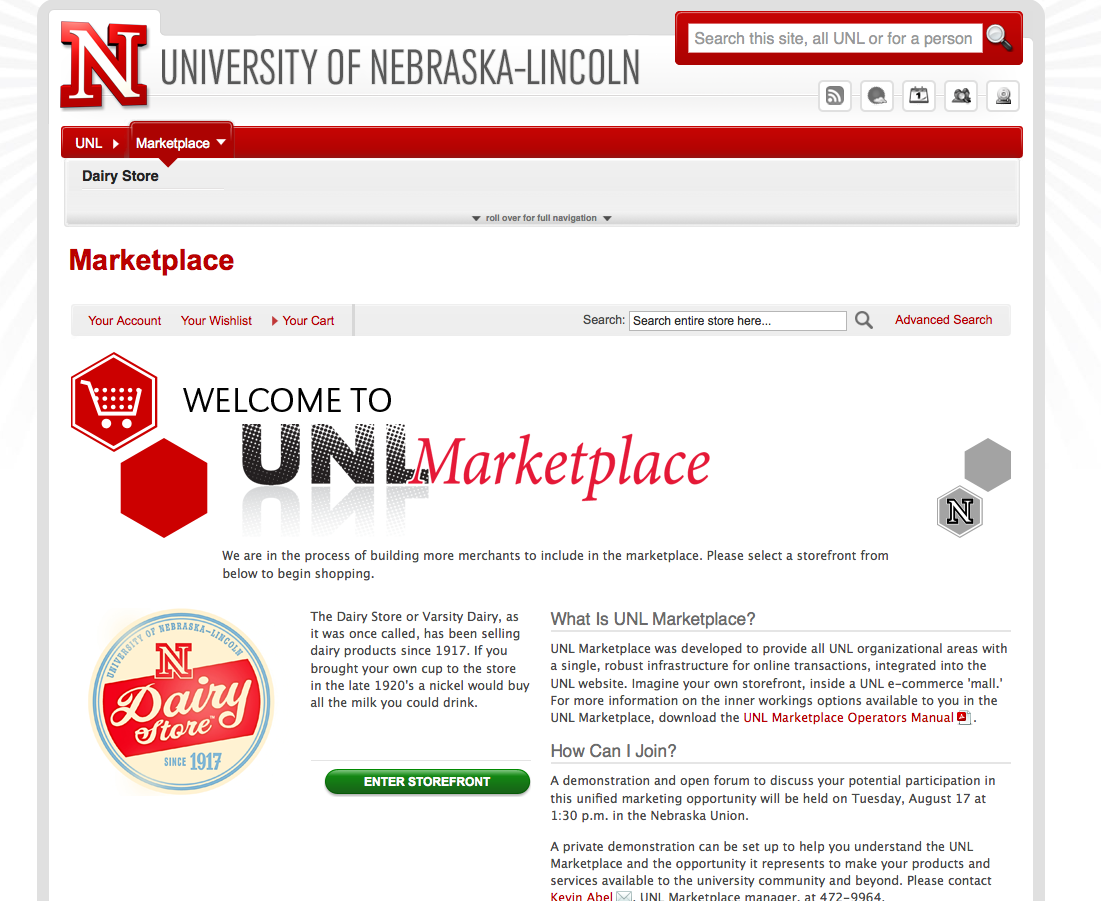 The Dairy Store, which has been selling dairy products since 1917, is the first participant in the UNL Marketplace, a unified online shopping mall for campus storefronts.

The marketplace has been developed to provide all UNL organizational areas with a single infrastructure for online transactions, integrated into the UNL website.

More stores will be launching on the marketplace soon.

A demonstration/open forum to discuss the UNL Marketplace is at 1:30 p.m. Aug. 17 in the Nebraska Union (room posted).

Access the UNL Marketplace and the Dairy Store site at http://marketplace.unl.edu.
More details at: http://go.unl.edu/ixp