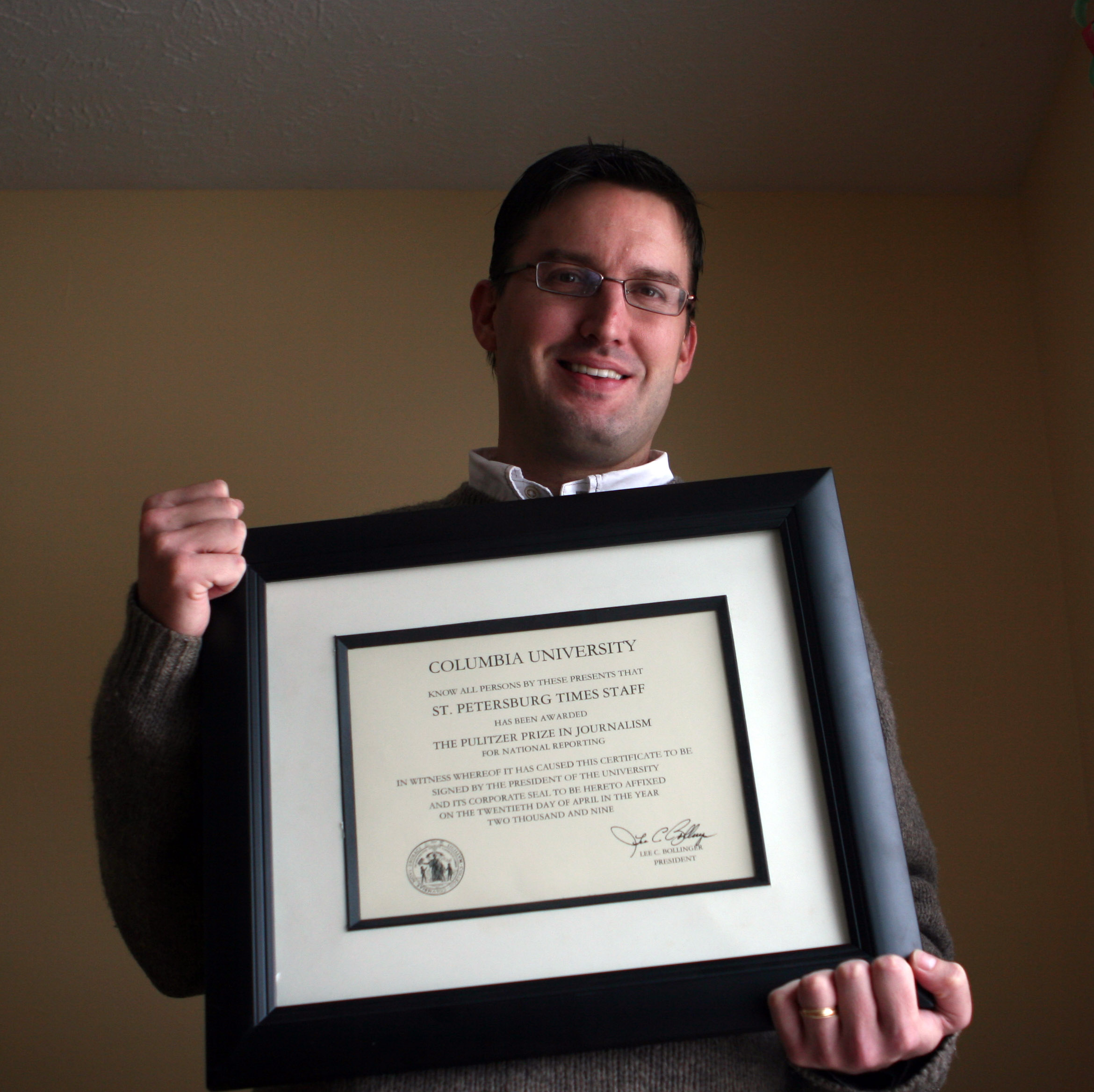 Matt Waite, a 2009 Pulitzer Prize-winner for Politifact.com, will teach this fall in the College of Journalism and Mass Communications. Waite will teach a new course, "Developing New Media," designed to teach students to develop new digital information products.

"We're going to talk about audience, journalism, business models, technology, marketing -- the whole spectrum you have to go through to go from idea to launch," Waite said. "We're going to argue, we're going to build, and we're going to have fun."

A journalist and programmer and UNL alumnus, Waite is the principal developer of PolitiFact.com, a website on which St. Petersburg Times reporters fact-check statements by politicians and publish the evaluations. It was the first website to receive a Pulitzer for national reporting.

PolitiFact combines reporting with Web development, and also has won a Knight-Batten Award for Innovation in Journalism. Waite won a second Knight-Batten Award this year for The Obameter: Tracking Obama's Campaign Promises. The Knight-Batten Awards recognize creative, innovative news and information efforts that help involve citizens in public issues and supply opportunities for participation. The John S. and James L. Knight Foundation funds the award program, offering a $10,000 grand prize and $6,000 in special distinction awards.

"Journalism today is helping people get the information they need to make decisions that improve their lives," said Gary Kebbel, dean of the College of Journalism and Mass Communications. "Politifact and the Obameter do exactly this, using data, fact-checking, reporting and easy-to-understand graphic displays. Our students will learn from the best in the business how to create 21st century information projects."

Charlyne Berens, associate dean of the college, agreed: "This kind of class will help our college take another step toward preparing our students not only to work in new media but to actually be able to make new media. Matt created and built PolitiFact, combining his journalism skills and his Web skills. In this class, he will help our students explore that same kind of creative combination."

"I'm probably out of my mind," Waite said, "but I can't think of anything more fun than real world, pedal to the floor, see your idea built before your eyes kind of mayhem."

The three-credit hour class begins Aug. 24 and runs for 16 weeks.

Waite graduated in 1997 from UNL with a bachelor's degree in journalism and began his career at the Arkansas Democrat-Gazette in Little Rock. In 2000, he moved to the St. Petersburg Times, covering crime and city government in a suburban county. In 2003 he moved to the metro staff, and later to the investigative staff. Waite combined his reporting skills and Web experience to create an accessible and usable database of information for news consumers during the 2008 election. Launched in 2007, PolitiFact.com fact-checked the 2008 presidential campaign, then expanded to fact-check congressional and White House members in January 2009.

From 2005 to 2007, Waite co-authored a series of award-winning stories about Florida's vanishing wetlands. That work was later expanded into a book, "Paving Paradise: Florida's Vanishing Wetlands and the Failure of No Net Loss," published in 2009 by the University Press of Florida. In 2009, he co-founded Hot Type Consulting, a company that builds applications for media outlets. Hot Type helped to launch a major new nonprofit journalism entity at the Texas Tribune and has produced award-winning websites for other clients.
More details at: http://go.unl.edu/ob7