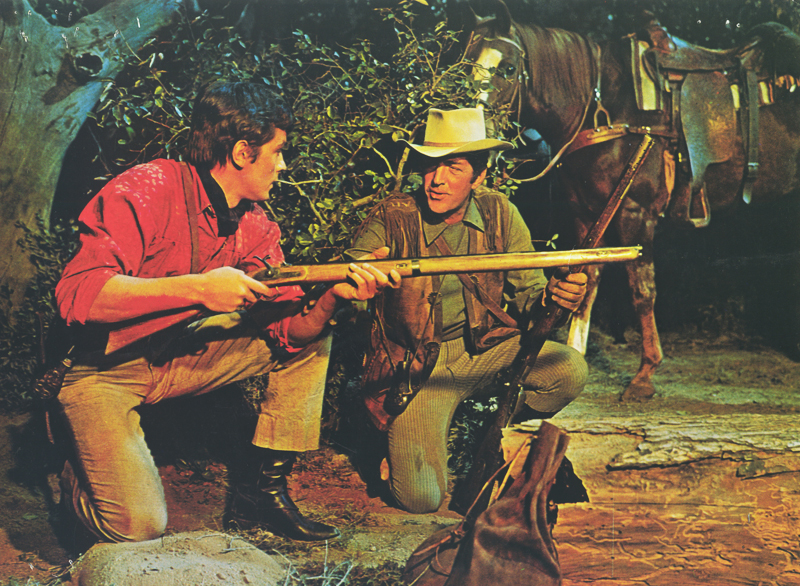 Join the Ross Media Arts Center for a selection of comedies in this year's Movies on the Green series Thursdays through Aug. 19.

All screenings are presented on the grass in front of Kimball Recital Hall, located at 12th and R streets. Screenings are free and open to the public and begin at dusk (approximately 9 p.m.)

TEXAS ACROSS THE RIVER
(1966; 1 hour, 41 minutes)
Thursday, Aug. 12

Showing with the short film THE DENTIST (1932, 21 minutes) starring W.C. Fields

A Spanish nobleman gets mixed up with cowboys and Indians in this offbeat western comedy. After Don Andrea accidentally kills his bride-to-be's ex-lover, he goes on the lam to avoid capture. He heads off to Texas, where his beautiful Southern belle fiance, Phoebe, says she will meet him. However, along the way, Andrea teams up with Texan Sam Hollis and his Indian sidekick Kronk, who are running guns through hostile Comanche territory and need a skilled rifleman. Although Andrea's gun skills are sharp, his lack of experience in this hostile environment leads to hilarious results. Romantic complications develop when Phoebe catches up with Andrea but falls for Sam. Making the situation even more chaotic, Andrea becomes attracted to a young Indian woman. Starring Dean Martin, Joey Bishop, Rosemary Forsyth, and Peter Graves.

In case of rain: If a screening is canceled because of inclement weather, the film will be shown the next day (Friday) at the same time. Check the Ross website, Facebook, or Twitter for updates the day of the show.
More details at: http://www.theross.org