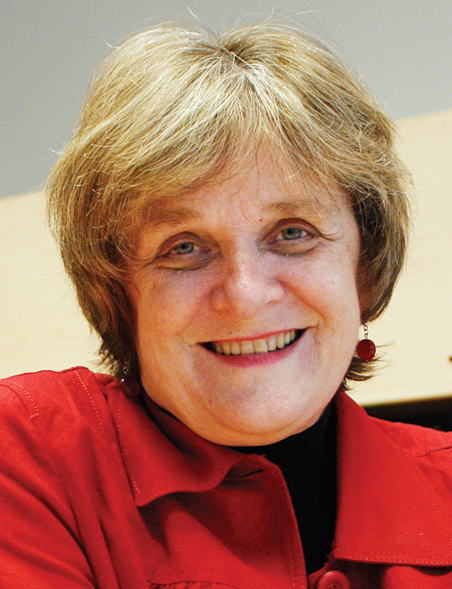 Sue Burzynski Bullard, an associate professor at UNL, has earned first place in the promising professors teaching competition for new faculty from the Mass Communication and Society Division and Graduate Education Interest Group.

MC&S, a division of the Association for Education in Journalism and Mass Communications, showcases best practices by top teachers.

Bullard, who accepted the award at AEJMC's annual conference in Denver, said, "I was absolutely thrilled to be named Most Promising Professor."

Founded in 1912, AEJMC is a nonprofit organization of more than 3,700 educators, students and practitioners from around the globe. AEJMC promotes the highest possible standards for journalism and mass communication education -- from advertising and public relations to electronic and online journalism to media management and newspapers.

In addition to receiving a cash award, Bullard shared her success in the classroom in a workshop with other promising professors at a distinguished educators workshop.

"As a teacher, I aim to make my students think, to help them learn and to keep them engaged," she said. "I have learned a lot in the two years I've been at UNL from wonderfully supportive colleagues and from amazing students."

At Nebraska, Bullard teaches editing, reporting and online media classes. She teaches daylong workshops on "All Things Web," as part of a One Day University program at UNL's College of Journalism and Mass Communications aimed at busy professionals. When not teaching, she is writing an editing textbook, "Everybody's an Editor, Navigating Journalism's Changing Landscape," slated to be published digitally.

Associate Dean Charlyne Berens, who wrote a letter in support of Bullard's nomination, said Bullard brought her newsroom experience of working with young reporters and editors to the classroom.

"She brings new teaching methods such as blogging, role- playing and social media to supplement and reinforce lessons so students retain knowledge," Berens said.

Before coming to UNL, Bullard was a visiting editor-in-residence at Michigan State University. She returns to Michigan in the summers to teach a one-week course for high school journalism teachers on emerging technologies.

Before joining academia, Bullard held a variety of editing positions during 21 years at the Detroit News, including three years as managing editor. She was responsible for the day-to-day operation of the newsroom and supervised nearly 300 journalists and helped integrate print and online newsrooms. Bullard also worked as a reporter and editor at newspapers in Saratoga Springs, N.Y., and Lansing and Port Huron, Mich.

Bullard earned a bachelor's degree in journalism from Michigan State and a master's degree in administration from Central Michigan University. She was named an outstanding alumna of the MSU College of Communication Arts and Sciences in 2007. In 2008, she received a lifetime achievement award from the Society of Professional Journalists, Detroit chapter. And in 2009, Bullard was inducted into the Michigan State News Hall of Fame.
More details at: http://go.unl.edu/fwu