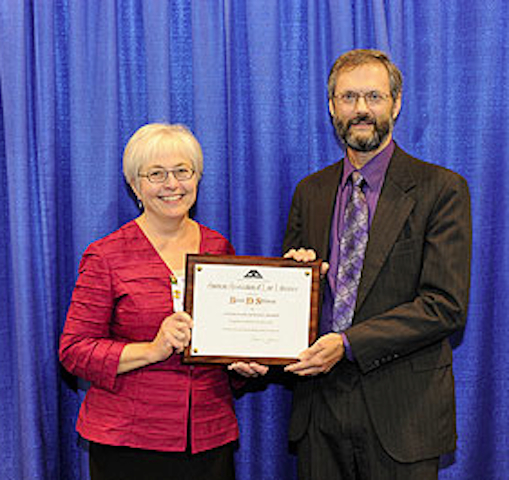 Brian Striman, professor of law library, received the volunteer service award from the American Association of Law Libraries Awards Committee.

Striman, professor of law library, received the award "for significant contribution to the work of AALL." Catherine Lemann, AALL president, presented the award during the association's annual meeting in July.

Striman's sustained and dedicated service in presenting a variety of education programs and his leadership contributions in the Mid-America Association of Law Libraries, as well as within the Technical Services Special Interest Section, including his commitment to the quality of the Technical Services Law Librarian as editor-in-chief of that publication, are all examples of the high achievement the committee wanted to recognize with this award.

Striman is head of technical services at UNL's Marvin and Virginia Schmid Law Library, and has been there for the past 28 years.