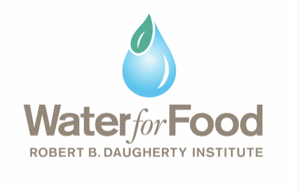 The fourth finalist for the position of founding executive director of the Robert B. Daugherty Water for Food Institute at the University of Nebraska is visiting campus June 10-13. Michael (Mike) Young will make a presentation at 3 p.m. June 13 in the Van Brunt Visitors Center.

The presentation is open to the public and will be streamed live through the Water for Food website, http://go.unl.edu/ijj. Young is the final candidate to participate in the interviews.

Young is executive director of the Environment Institute at the University of Adelaide, Australia, where he holds a research chair in water economics and management in the School of Earth and Environmental Sciences. He earned his master's degree in agricultural sciences and bachelor's degrees in economics and in agricultural sciences from the University of Adelaide. He worked in several roles for the Commonwealth Scientific and Industrial Research Organization, Australia's national science agency, including chief research scientist and director of the Policy and Economic Research Unit. He is a founding member of the Wentworth Group of Concerned Scientists and serves on the Prime Minister's Science, Engineering and Innovation Council. He serves on the International Advisory Board for Alberta Ingenuity Water Research Centre and as a consultant for Environment Canada.

Other candidates for the position are: Roberto Lenton, chair of the World Bank's inspection panel; Nicolaas van de Giesen, chair in water resources management in the Faculty of Civil Engineering, chair of the Department of Water Management and chair of the Research Initiative in the Environment, all at the Delft University of Technology, Netherlands; and Marty Matlock, professor of ecological engineering at the University of Arkansas and area director for ecosystems services in the Center for Agricultural and Rural Sustainability in the University of Arkansas Division of Agriculture.
More details at: http://go.unl.edu/tpq