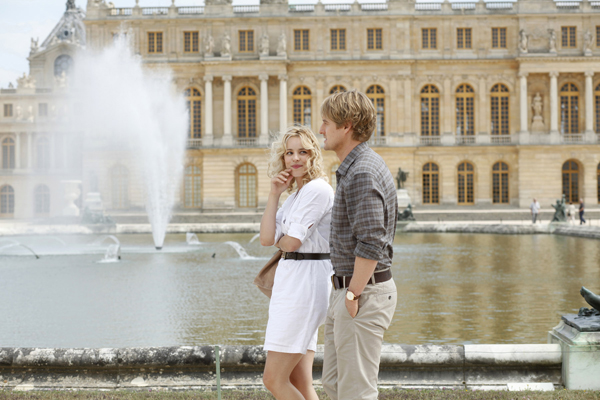 Woody Allen's critically acclaimed new comedy "Midnight in Paris" and Kelly Reichardt's stark drama "Meek's Cutoff" open today at the Mary Riepma Ross Media Arts Center.

Owen Wilson, Marion Cotillard, Rachel McAdams, Kathy Bates, and Carla Bruni star in "Midnight in Paris," a romantic comedy about a family on a business trip in the City of Light. As a young couple engaged to be married experiences a profound transformation during their visit to Paris, an idealistic man with a romanticized view of the city finds that there's plenty of truth to that old adage about the grass being greener on the other side.

In "Meek's Cutoff," the year is 1845, the earliest days of the Oregon Trail, and a wagon train of three families has hired mountain man Stephen Meek to guide them over the Cascade Mountains. Claiming to know a shortcut, Meek leads the group on an unmarked path across the high plain desert, only to become lost in the dry rock and sage. Over the coming days, the emigrants face the scourges of hunger, thirst and their own lack of faith in one another's instincts for survival. When a Native American wanderer crosses their path, the emigrants are torn between their trust in a guide who has proven himself unreliable and a man who has always been seen as a natural-born enemy. The film stars Michelle Williams, Bruce Greenwood and Paul Dano.

"Meek's Cutoff" shows through June 16. "Midnight in Paris" plays through June 30.

For more information, including show times, go to http://www.theross.org or call (402) 472-5353.