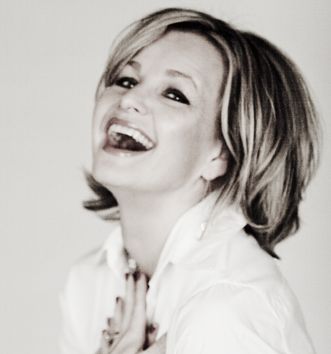 The Jazz in June concert series continues this evening with Hastings native Susie Thorne performing at 7 p.m. inside the Sheldon Museum of Art in the 300-seat Ethel S. Abbott Auditorium.

Born in Hastings, the daughter of a classically trained vocalist mother and a professional trumpet player father (who was an occasional sideman for such greats as Lionel Hampton and Gerry Mulligan), Thorne was raised with a great love of music.

Thorne's late father owned and operated a jazz club in Omaha after his retirement. The club featured a popular Friday night jazz-jam that was recently featured on a PBS special, "Next Exit," for its long-running jam, which is still occurring today. There, Thorne was able to sit in as a young girl and try her hand at the standards. After graduating from high school, Thorne traveled the United States as lead vocalist in a rhythm and blues band. Wanting to broaden her horizons, Thorne also traveled overseas where she entertained fans as a solo piano/vocalist on tour through Europe and Asia.

After returning to the states, Thorne re-connected with her jazz roots while studying piano performance at the University of Colorado at Denver. She was re-introduced to vocal jazz and inspired by such legendary artists as Ella Fitzgerald, Nancy Wilson and Carmen McRae and went on to study vocal performance at the Academy of Vocal Arts. Thorne was invited back on tour and went on to perform in Japan and Hong Kong. There she continued her jazz studies with American jazz artists on tour. Visiting her family in the U.S., she met her husband and settled in Omaha. She continues her musical studies at the University of Nebraska at Omaha where she studied classical voice with Wendy Eaton and has performed as a vocalist with the UNO jazz band. She has also studied vocal jazz techniques privately with Jennifer Shelton-Barnes and jazz-piano with Christine Hitt. Her first CD, "Love for Sale," was released in 2000 and greeted with critical acclaim, winning her comparisons to the vocal stylings of the legendary performers such as a young Eartha Kitt.

Jazz in June concerts are free of charge to concertgoers, but they are not free from expense. This year, Jazz in June will rely on donations from audience members in order to make ends meet. Concertgoers are asked to make a donation of $10 per family, or whatever they can afford, to continue the series.

Activities abound before each concert. Kids are encouraged to take part in the weekly Super Sleuth hunts inside the museum, which begin each week at 6 p.m. New this year, kids can meet Josh the Otter by the fountains in the Sheldon Museum of Art Sculpture garden. Sponsored by Sheldon and the Joshua Collingsworth Memorial Foundation, Josh the Otter helps teach kids about the importance of water safety. A short program will begin in Sheldon's Abbott Auditorium at 6 p.m. and then Josh and the kids will go outside. The Joshua Collingsworth Memorial Foundation will also be doing weekly giveaways at the concerts, including coloring books, stickers and stuffed Josh the Otter toys.

The warm June weather offers the perfect backdrop to tour sites in the UNL Botanical Gardens and Arboretum. UNL's Landscape Services and Facilities Management and Planning departments run the annual tours beginning at 6 p.m. at Sheldon's east entrance. This evening, Karen Janovy, director of education at the Sheldon, will provide a tour of select objects in the outdoor sculpture garden. The tour will be based on works chosen by the participants upon their arrival.
More details at: http://www.jazzinjune.com