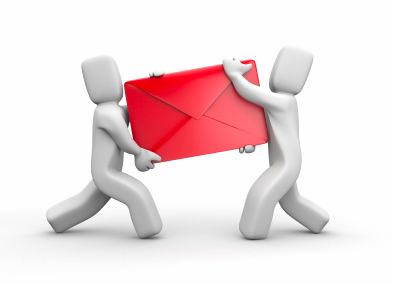 Starting July 5, mail pick up and delivery on campus will be reduced to every other day. The move is part of the 2012 budget reduction process.

Current mail routes have been reviewed and divided into two delivery schedules. Most City Campus units will have mail delivered on even-numbered days. East Campus units (and a few from City Campus) will have mail delivered on odd-numbered days. For the complete delivery schedule, go to http://go.unl.edu/delivery.

Departments have the option to pick up mail on non-delivery days, 9:30 to 11:30 a.m., Monday through Friday, at Mail and Distribution Services.

To pick up mail, deans/directors must request "Mail Pick Up Authorization" cards for each zip code associated with their area. By giving a card to a staff member, the dean/director authorizes that individual to pick up mail for a specific zip code. To pick up mail, employees must bring the authorization card and a valid NCard.

Employees who pick up mail assume all responsibility and liability for the mail.

The "Mail Pick Up Authorization" card request form is available at http://go.unl.edu/mail. Completed forms should be sent to Connie Rohloff at crohloff1@unl.edu or Karen Ouellette at koutellette1@unl.edu. All requests received by June 24 will be delivered by July 1 to the address on the authorization card.

For more information click the link below or contact Rholoff at (402) 472-7535 or Ouellette at (402) 472-2533.
More details at: http://go.unl.edu/s2k