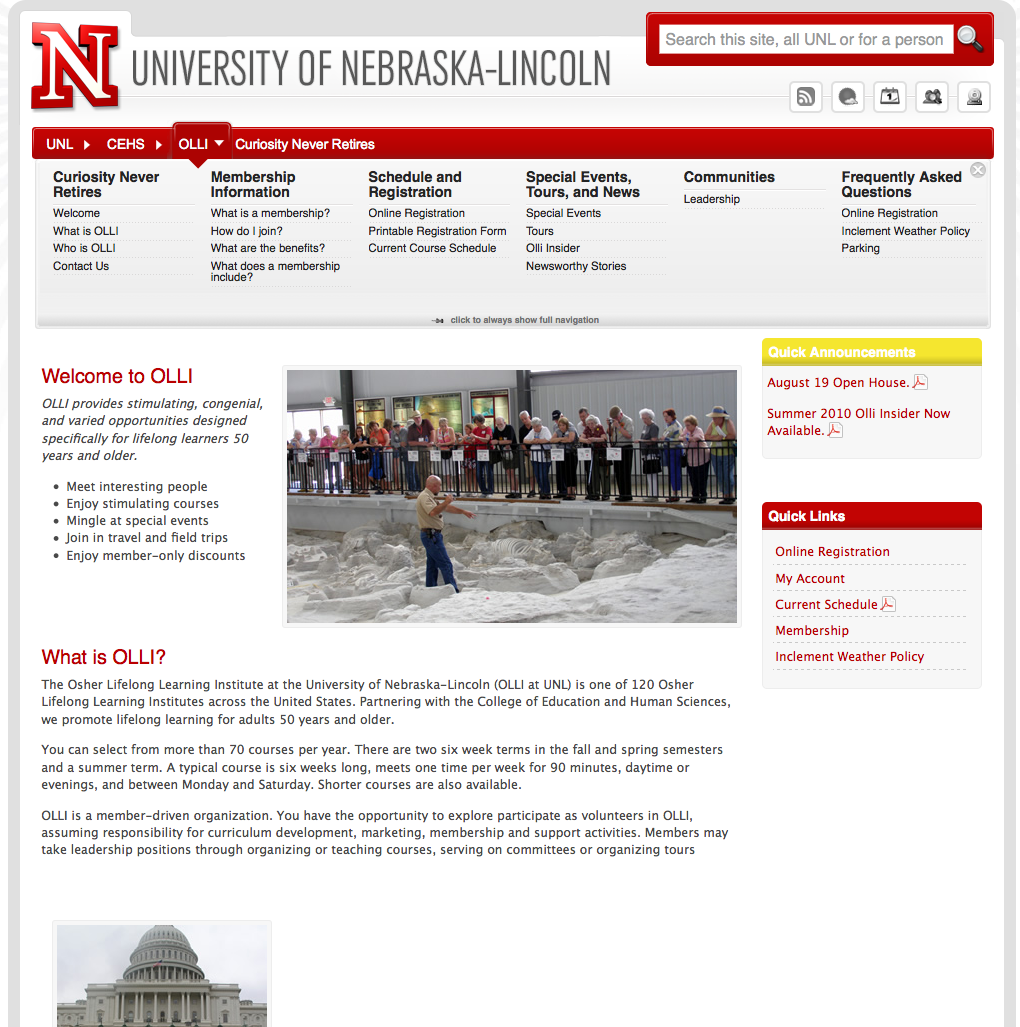 UNL's Osher Lifelong Learning Institute is offering an open house, 5:30 p.m., Aug. 19 at the Nebraska Champions Club. The event is free and open to the public.

At 6:45 p.m., Don "Fox" Bryant, associate athletic director emeritus, will present a talk, "Fox Looks Back - and Forward." The talk will be based on Bryant's experience with Nebraska sports and UNL. He has served as a sports writer, sports editor (Lincoln Star), sports information director, assistant athletics director, associate athletics director of the Bob Devaney Sports Center, historian and associate professor emeritus in the College of Journalism and Mass Communications.

OLLI at UNL is a joint program of UNL's College of Education and Human Sciences and the Bernard Osher Foundation.

For more information on OLLI activites, send e-mail to olli@unl.edu or call (402) 472-6265.
More details at: http://go.unl.edu/b80