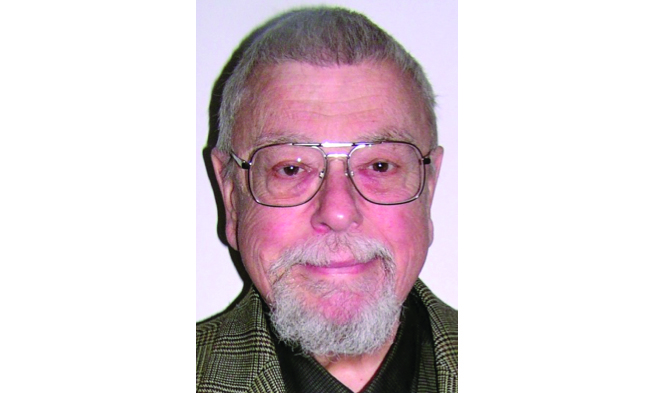 James Cole, a longtime professor in UNL's psychology department and a staunch defender of academic freedom, died Aug. 15. He was 75.

Cole, of Lincoln, had experienced multiple health problems. He had recently been hospitalized with pneumonia. He was an emeritus professor of psychology and longtime director of the Clinical Psychology Training Program. He joined the faculty in 1964 and retired in 2000.

Cole has collected many awards recognizing his excellence in teaching, his perseverance as an advocate and his strength as a leader, including collecting the Jim Cole Lifetime Achievement Award from the Nebraska Psychological Association. The award was established last year, with Cole honored as its first recipient.

A founding father of clinical psychology in Nebraska, James was a tireless advocate for mental health causes and was passionate about promoting and upholding professional ethics.

"Jim was a passionate advocate for many individuals and causes," psychology department chair David Hansen said. "He fought legendary battles and told wonderful stories of his efforts and experiences over decades of work."

Cole began his education at Mars Hill College in Asheville, and then received both his master's and doctoral degrees from the University of Kentucky.

In the mid-1960s, Cole became involved with issues affecting individuals who are gay, lesbian, bisexual or transgender after a chance encounter with Lou Crompton, now deceased and a former UNL English professor who also was drawn to the civil rights issue. The two men created an advanced seminar on homophile studies to address what then was a lack of information available on homosexuality.

Cole and Crompton countered attempts to cancel the course - including attacks from the Unicameral, Nebraska State Patrol and the Chancellor's Office.

In 1989, Cole was awarded the James A. Lake Academic Freedom Award, which recognized his efforts defending the course.

"We must remain free to confront the thinking of others without encumbrance from government, social and peer restrictions," he said at the time he received the award. "This is especially true of topics that upset the satisfactions of conventional society."

The course was the precursor to UNL's GLBT studies program.

In the 1980s, Cole fought a Lincoln ordinance aimed at curtailing the rights of the homosexual community. Recently, Cole worked to block a proposal that would allow psychologists to refuse to treat or refer GLBT patients.

He was awarded the Chancellor's Award for Outstanding Contributions to the Gay, Lesbian, Bisexual and Transgender Community earlier this year.

Cole is survived by his wife, Patricia Cole of Lincoln; daughter Sharon Combs Caravetta and grandsons Curtis Radke, Carter Radke and James Caravetta of Phoenix; sisters Helen Cole Chabonneau of Fairview, N.C. and Jonny Lou Cole Kealhofer of Carrollton, Miss.; and niece Jennifer Burton of Phoenix.

A memorial service will be held this fall. The family requests that donations be directed to Mars Hill College and the UNL psychology department via the University of Nebraska Foundation.