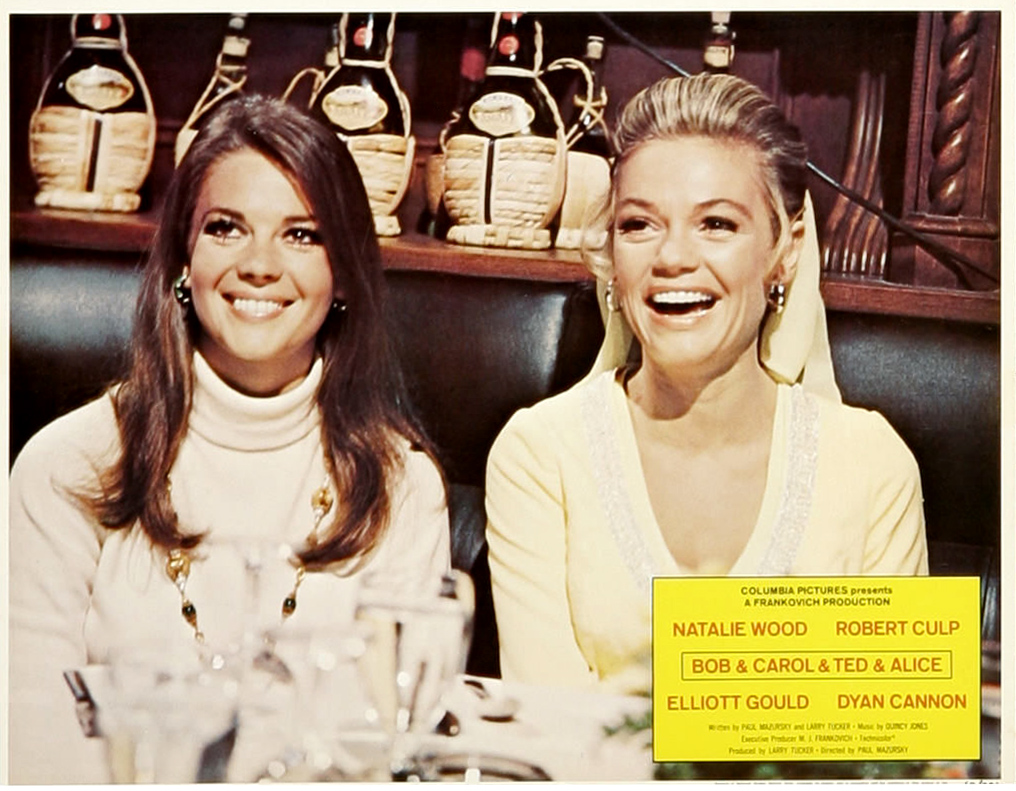 The Jensen's Cinema 16 Collection Movies on the Green series continues Aug. 11 with the film "Bob and Carol and Ted and Alice." The annual summer movie series presents movies on Thursday evenings through Aug. 18.

Films in the series begin at dusk (approximately 9 p.m.) on the lawn north of Kimball Hall. Screenings are free and open to the public. Concessions are available for purchase.

"Bob and Carol and Ted and Alice" is inspired by a weekend retreat of emotional honest and sexual openness. Want-to-be hipsters Bob (Robert Culp) and Carol (Natalie Wood) return to their Los Angeles home and begin preaching the principles of free love. The messages horrify Bob and Carol's straight-laced best friends, Ted (Elliot Gould) and Alice (Dyan Cannon). Loosened by the message, Ted and Alice eventually reveal affairs and longings of their own, comically reflecting the confusion of the Eisenhower generation when faced with the temptations of the counterculture.

The film is rated R, containing nudity and adult situations. Viewer discretion is advised.

The film series closes Aug. 18 with "Cactus Flower."

The series is organized by the Mary Riepma Ross Media Arts Center and University Program Council.

More details at: http://go.unl.edu/2011_moviesonthegreen