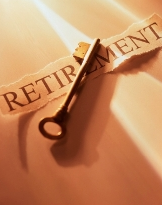 The University of Nebraska Federal Credit Union is offering retirement planning seminars led by retired associate professor Kathleen Prochaska-Cue. The sessions are 6:30 to 8 p.m., Aug. 16 in the Nebraska Union and noon to 1:30 p.m., Aug. 17 in the East Union.

Prochaska-Cue will discuss retirement planning and the process she went through retiring from UNL.

A meal will be provided. Seating is limited. For more information, or to reserve space, go to http://www.nufcu.org or call (402) 472-2087.